Escape to the Land of Chill
Posted on 14th June, 2019
The days that Palm Springs hotels and restaurants shuttered their windows for the entire summer are long gone. In fact, take a tip from the locals and many visitors who don't mind a little heat—they know that the Southern California desert has great appeal during the warmer months. It's a no-dinner-reservations-needed time of year with a definitive laidback, almost tropical vibe. And from peak deals to no crowds, mister cooled patios perfect for lingering over lunch and balmy evenings swimming under the clearest night skies, a Palm Springs summer has so much to offer.
Here at La Quinta Resort & Club, we've created the ultimate environment to celebrate the warmth of summer with a variety of uniquely curated experiences guaranteed to keep you cool, inspire relaxation and amp up family fun.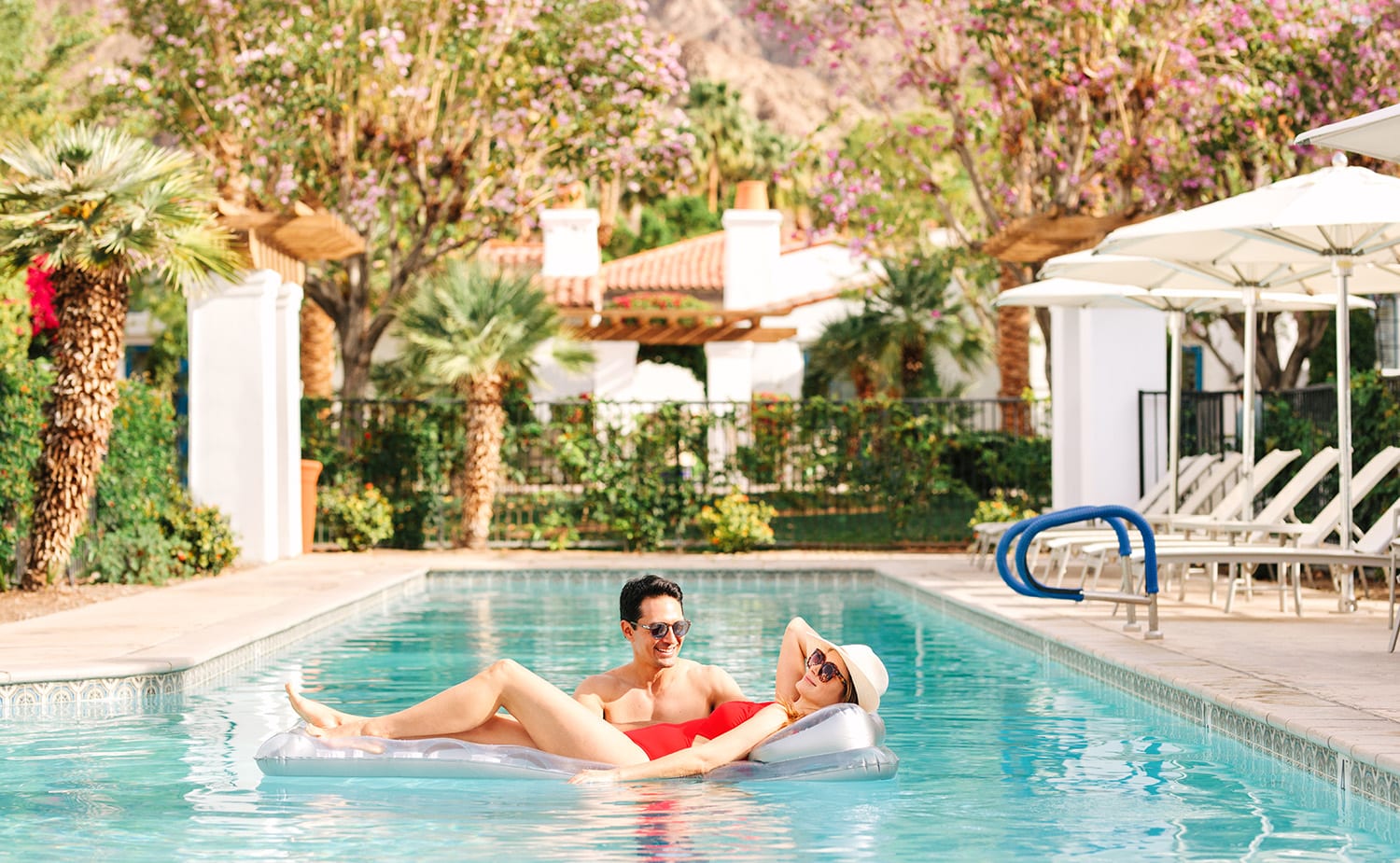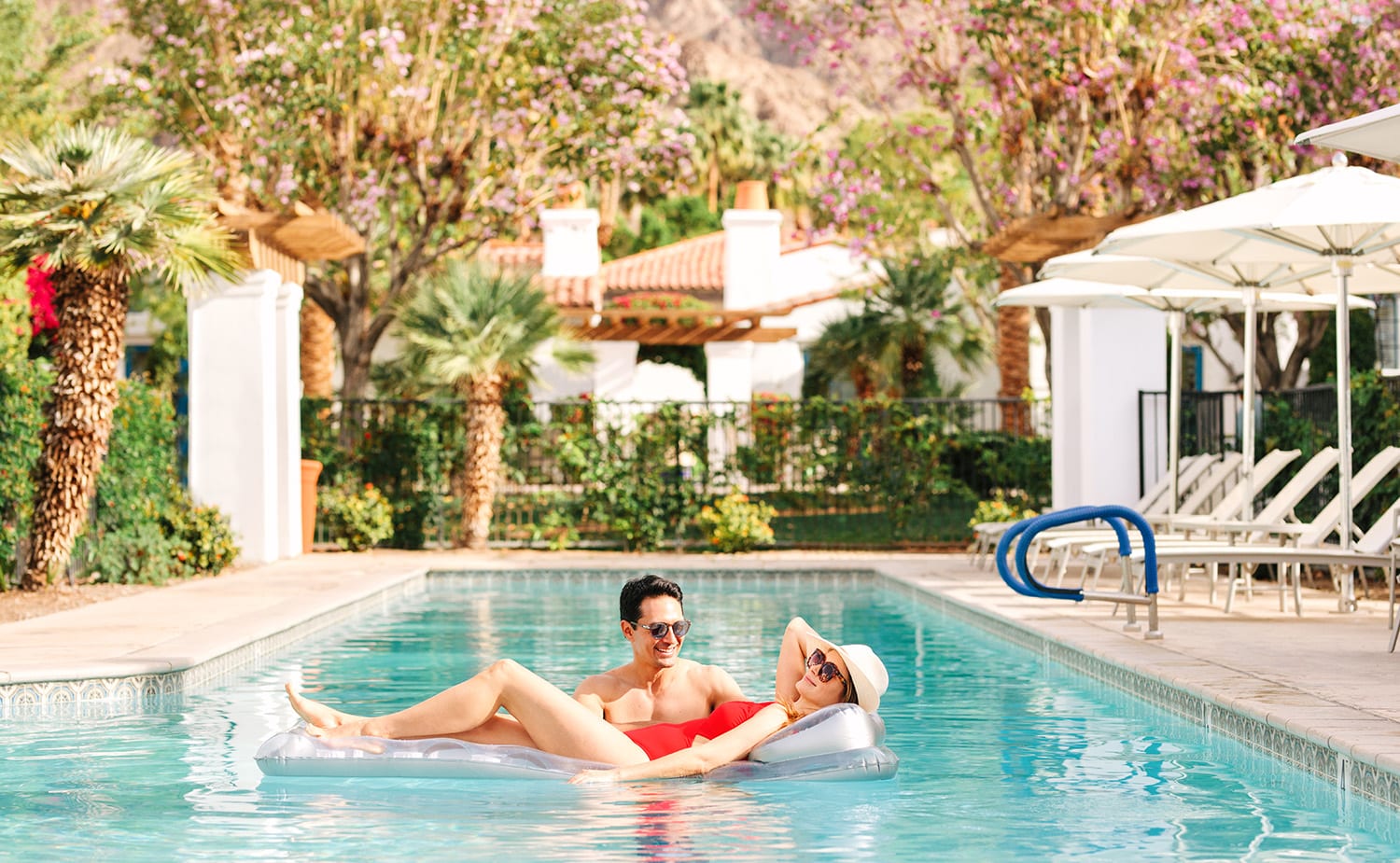 CHILL IN THE POOL
You'll be stepping into a comfort zone from the moment you drive onto our luxury Palm Springs hideaway nestled at the base of the stunning Santa Rosa Mountains. For starters, La Quinta Resort boasts 41 climate-controlled pools so a refreshing dip is only steps away from each casita. Take a lazy soak, back paddle a bit, or float on a raft, then grab a piece of shade for some poolside R&R sipping an icy Arnold Palmer or specialty Veuve Clicquot cocktail straight from the roving Champagne cart. At the Main Pool with its cabanas and children's pool, keeping the entire family cool and splash-happy is no problem, while the secluded 21+ Plunge Pool sets the tone for adult quiet and après swim happy hours.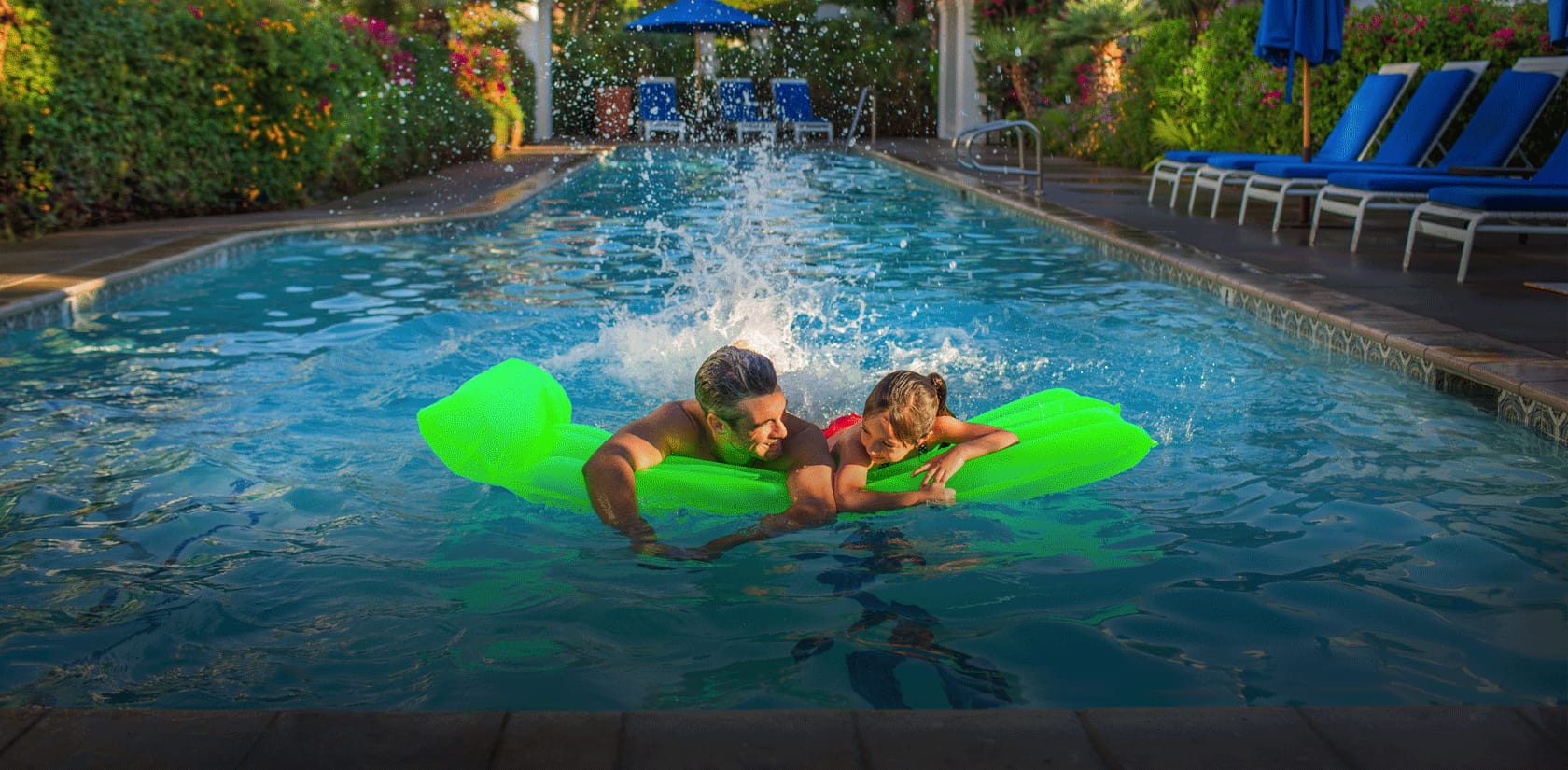 CHILL WITH THE KIDS
You can relax, sit back and enjoy at our family-friendly resort – we've got the kids covered with cool diversions to keep them entertained like classic dive-in movies every Friday and Saturday night at the Main Pool. And because there's nothing that screams "summer" more than ice cream, we've teamed up with COOLHAUS ice cream, makers of the mouthwatering Sammies – keep an eye out for the mobile ice cream cart; you'll also find these sweet treats at the Plaza. Off property, take a morning excursion to The Living Desert Zoo & Gardens—Condé Nast Traveler rated it one of the 10 best zoos in the U.S. or show your kids baseball in its purest form with an outing to see Palm Springs Power, one of the finest collegiate teams in the nation. Evening games take place throughout June and July.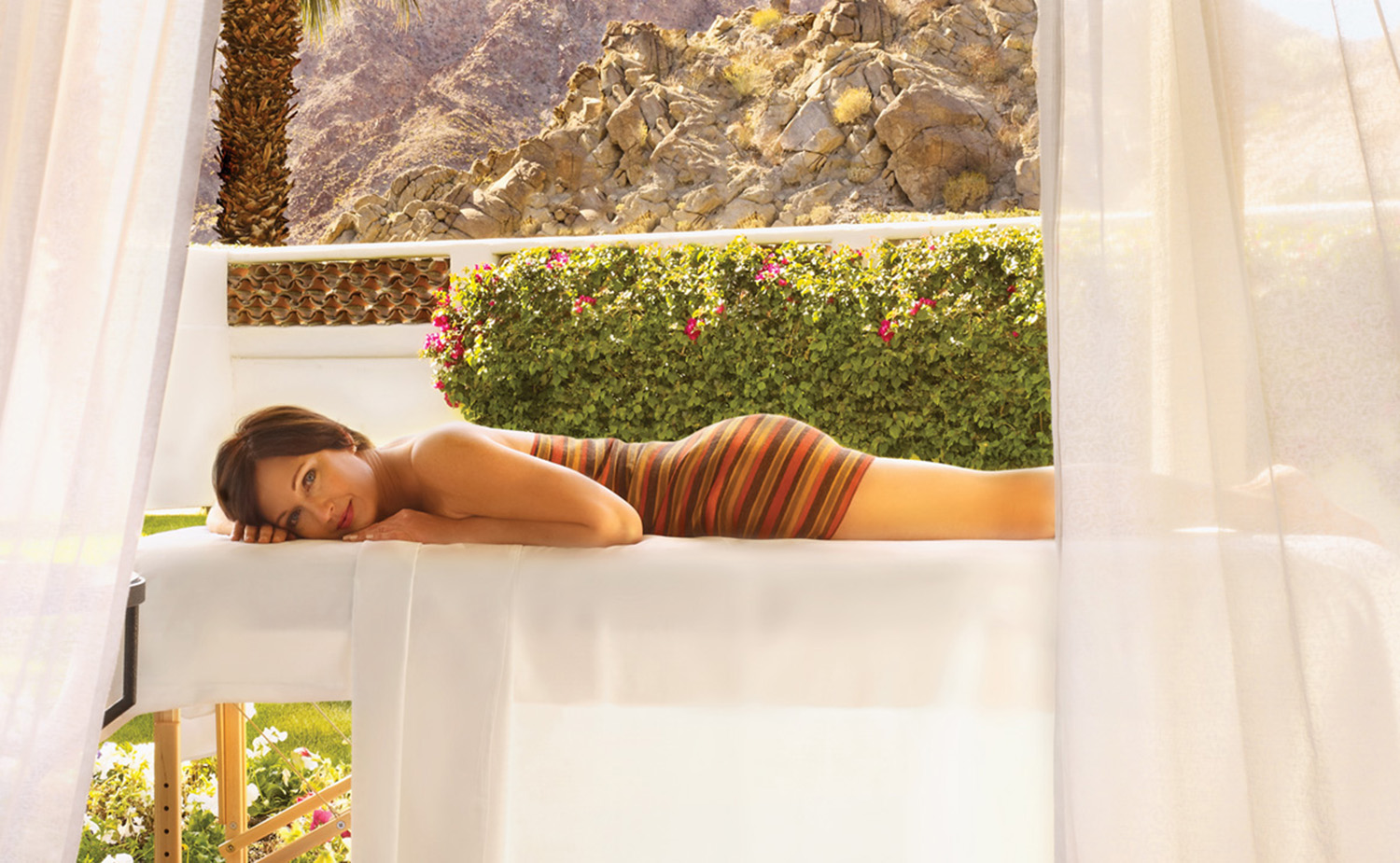 CHILL IN THE SPA
When the temperature climbs at midday, it's the perfect time to head into the spa for A/C and TLC. Spa La Quinta is offering a series of Summer Chill spa treatments incorporating cucumber and melon, both prized for their soothing and hydrating properties. Let a Cucumber Melon Swedish Massage lull you into a state of contentment or try the fragrant Cucumber Melon Body Scrub, an exfoliation ritual designed to revitalize your skin. Pamper yourself with a Cucumber Tea Balancing Facial­—you'll literally feel as cool as a cucumber when you leave. This summer, the Spa is also offering a 50-minute customizable massage experience featuring VYBES hemp water, a CBD containing beverage designed to improve well being. The treatment begins with a three-flavor flight of VYBES followed by a massage utilizing therapeutic grade CBD oil. After the massage, guests receive a glass of their favorite VYBES flavor to enjoy in the Spa's Sage room or Tranquility Garden.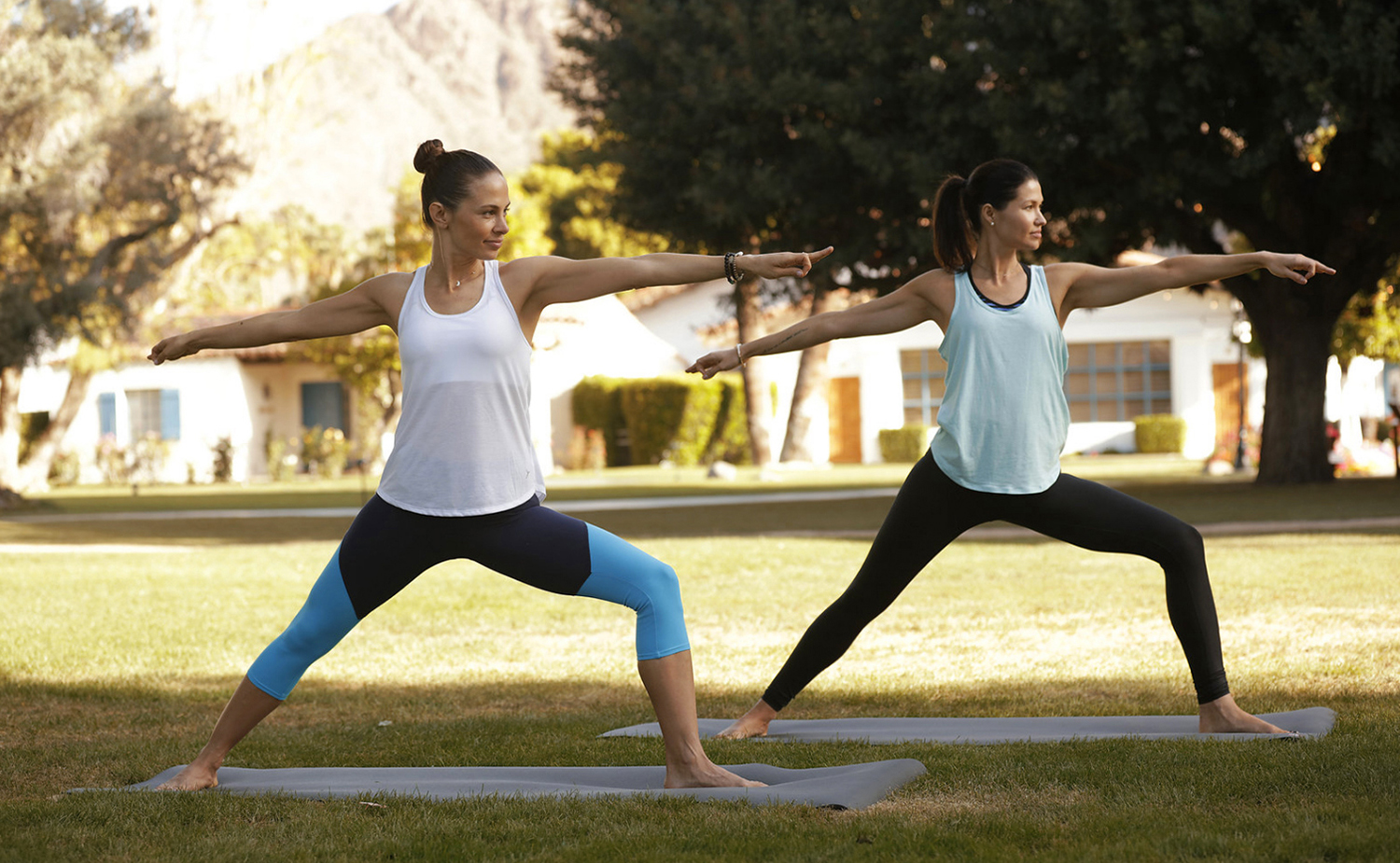 CHILL OUT WITH YOGA AND MINDFULNESS
Yoga, meditation and our idyllic resort setting share a common quality—they both encourage a deeper state of relaxation and well-being. Yoga and meditation offer a host of physical and mental benefits so take time during your stay to experience one of these centering classes in our Fitness Studio. La Quinta Resort and Headspace are also making it easier for you to discover the many benefits of meditation and mindfulness  – just slip on your headphones, download the popular meditation app on to your iPhone or Android smartphone, and you'll receive one month of the app for free.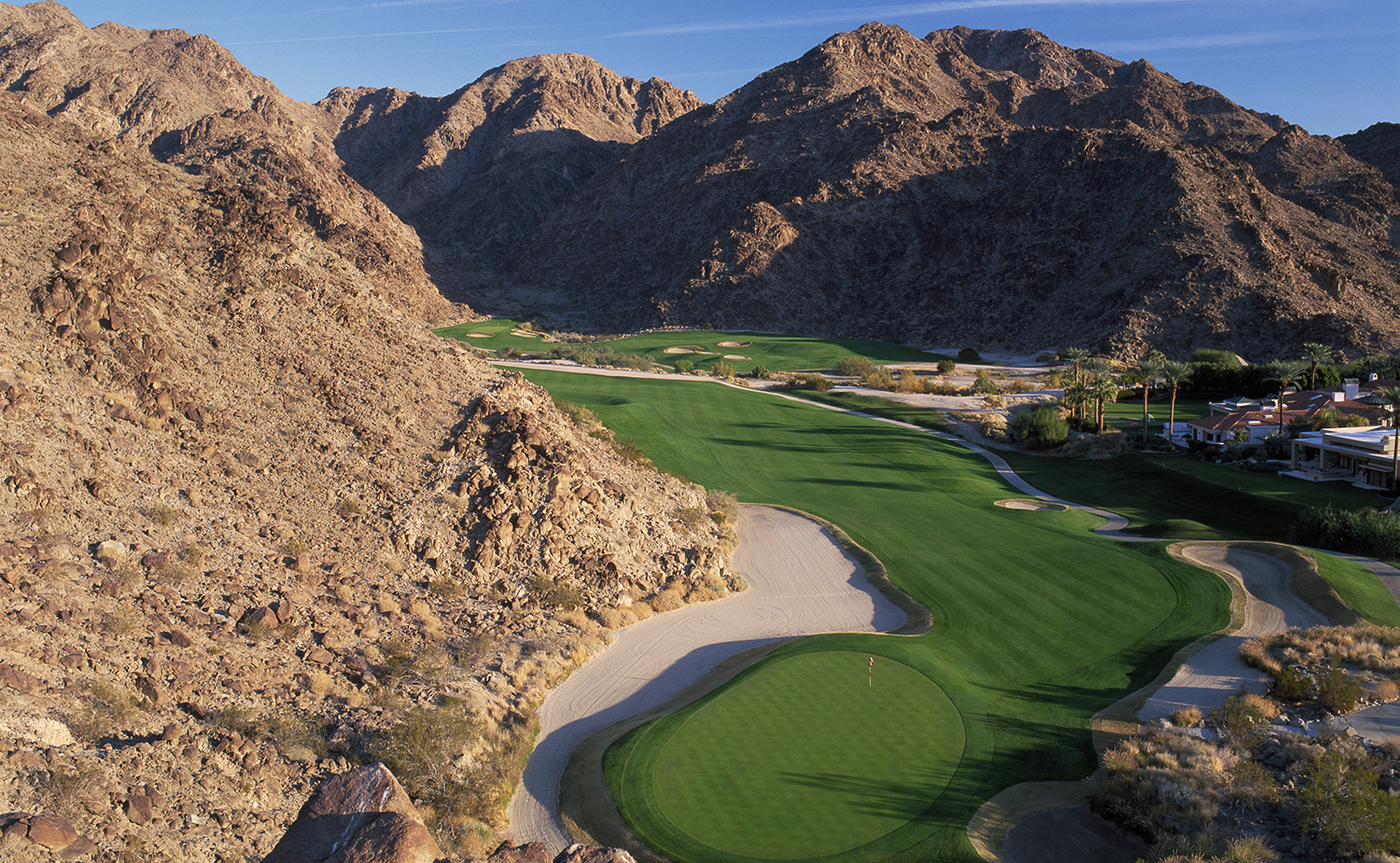 CHILL ON THE COURSE AND COURTS
Make the most of the relatively cool mornings and uncrowded courses and courts – head outdoors to play a game of golf, tennis or pickleball.  All five of La Quinta Resort & Club & PGA West golf courses have complimentary, chilled towels and hydration stations to keep you cool. To ensure top-notch playing conditions, the golf courses undergo annual maintenance in the summer and fall but there will always be courses available for play. View the maintenance schedule here before booking your tee times.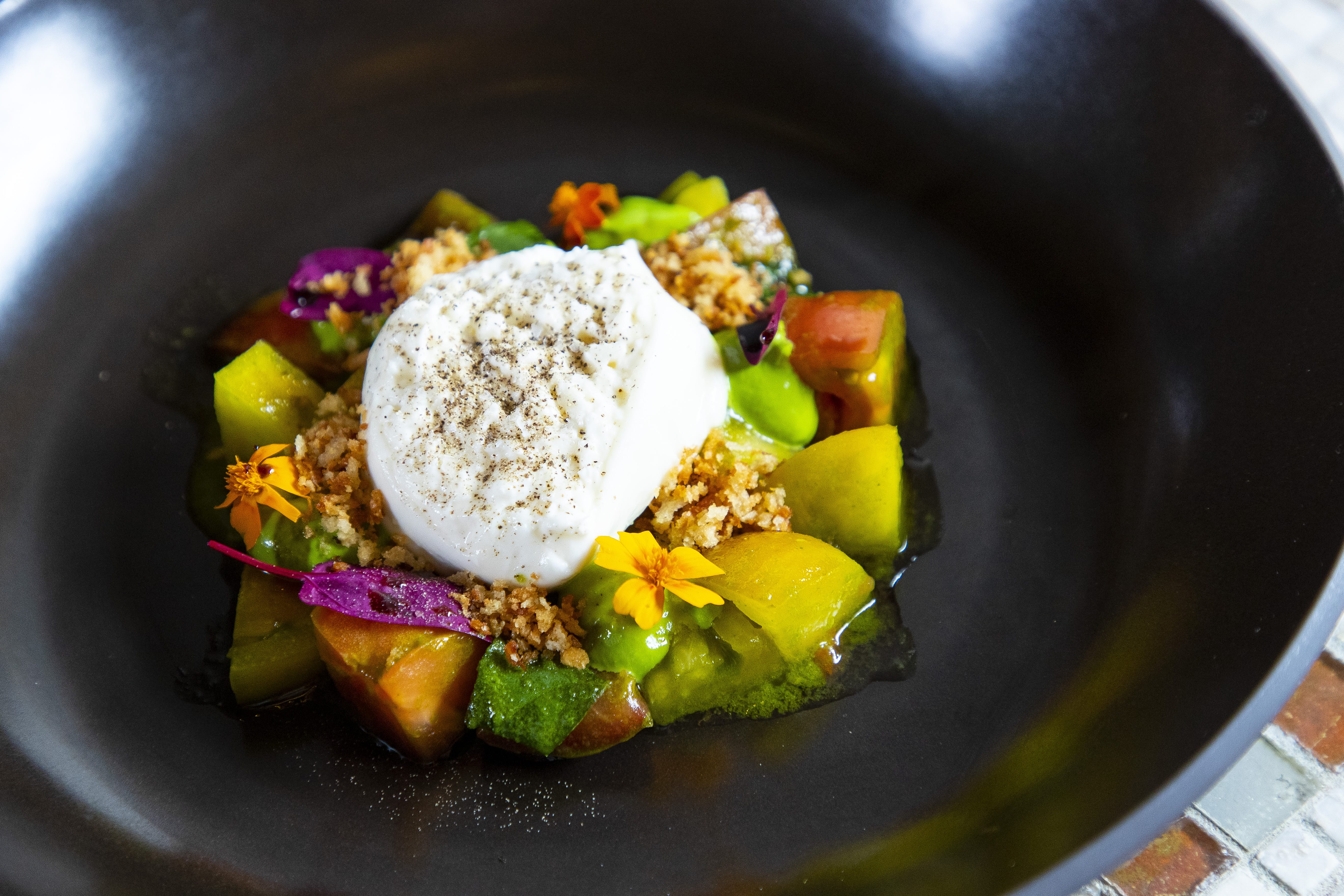 CHILL DINING WITH DELICIOUS SUMMER DISHES
Warmer days and nights often bring cravings for lighter summer fare. La Quinta Resort's talented chefs stay busy preparing mouthwatering farm-to-table cuisine using fresh ingredients—much of it locally sourced—known to cool the palate. Our insider recommendations? Opt for Chef Sergio's cooling Cucumber Gazpacho at Twenty6, Chef Marco's homemade Traditional Ceviche at Adobe Grill, and Chef Camiel's heavenly Heirloom Tomato & Burrata Salad at Morgan's in the Desert.
The ultimate chill? Beat the stress of traffic. Fly fast and in comfort from Los Angeles to La Quinta this summer via helicopter with our aviation partner BLADE.