Our three golf clubhouses provide the perfect place to relax. Experience stunning course views as you dine or find some new equipment in the golf shops.
The Tournament Clubhouse
Pick up clothing and equipment in the Golf Shop or enjoy views of the Stadium Course and the Jack Nicklaus Tournament Course as you dine at Ernie's.
Hours:
Golf Shop: 6am-6pm
Ernie's: 6am-9:30pm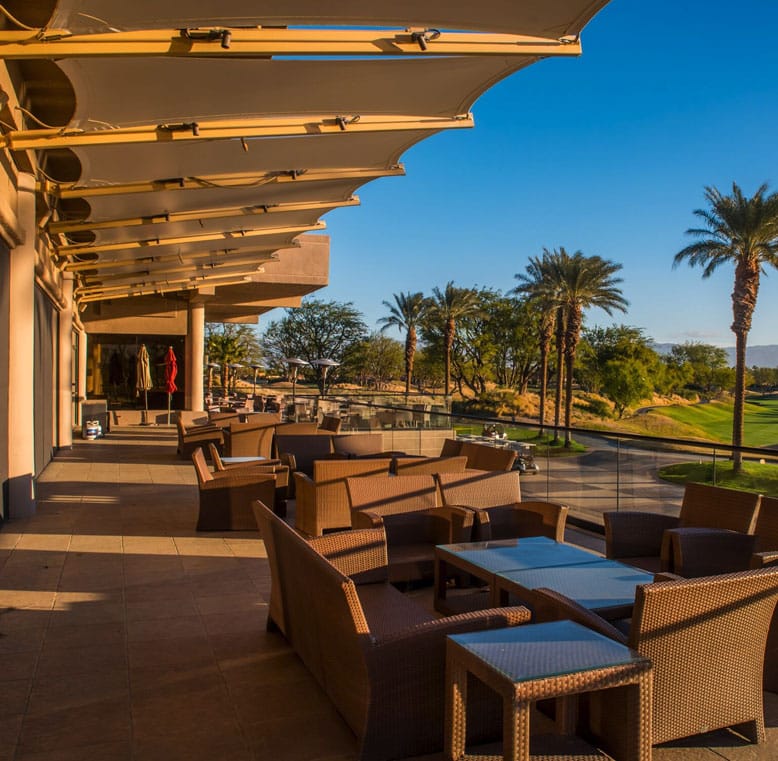 Greg Norman Clubhouse
Visit the Golf Shop for apparel and distinctive Greg Norman "Shark" items. Experience indoor and outdoor dining at Wallaby's West in this Australian ranch-style clubhouse, with event space for up to 120 guests.
Hours:
Golf Shop: 6am-3pm
Wallaby's West: 6am-5pm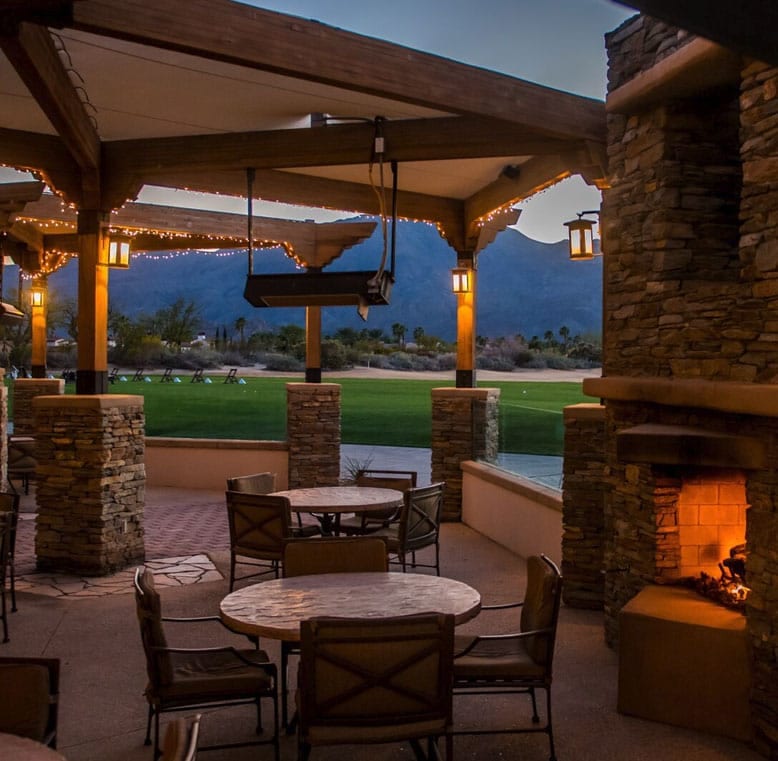 Mountain Dunes Clubhouse
With views of the 9th and 18th green of the La Quinta Resort Mountain Course and an all-American menu, MD Grill is the perfect place to start or end your golf game. The Mountain Dunes Golf Shop offers the latest apparel and equipment.
Call 760.564.7820 to book a table.
Hours:
Golf Shop: 6am-4pm
MD Grill: 6.30am-2pm