5 Reasons to Celebrate Spring Fever at La Quinta Resort & Club
Posted on 27th December, 2019
5 Reasons to Celebrate Spring Fever at La Quinta Resort
It's been a long, dark, snowy, slushy, rainy city-life-is-driving-you-nuts kind of winter. You're ready—actually desperate—for a break to thaw out, take some time off or both. Where can you go where you'll find a deluge of warmth and luxury to boot? Whether you're looking for a long weekend or weeklong getaway, fulfill your vacation wish list this spring at La Quinta Resort & Club. There's rarely a cloud in the sky above our Palm Springs desert hideaway; instead, you'll relax and unwind with views of the nearby Santa Rosa Mountains. And in springtime, La Quinta Resort delivers the most fantastical sensory experience. Plus this year, some winter sprinkles have upped the level of beauty with a brilliant profusion of colors blanketing the resort's grounds and golf courses.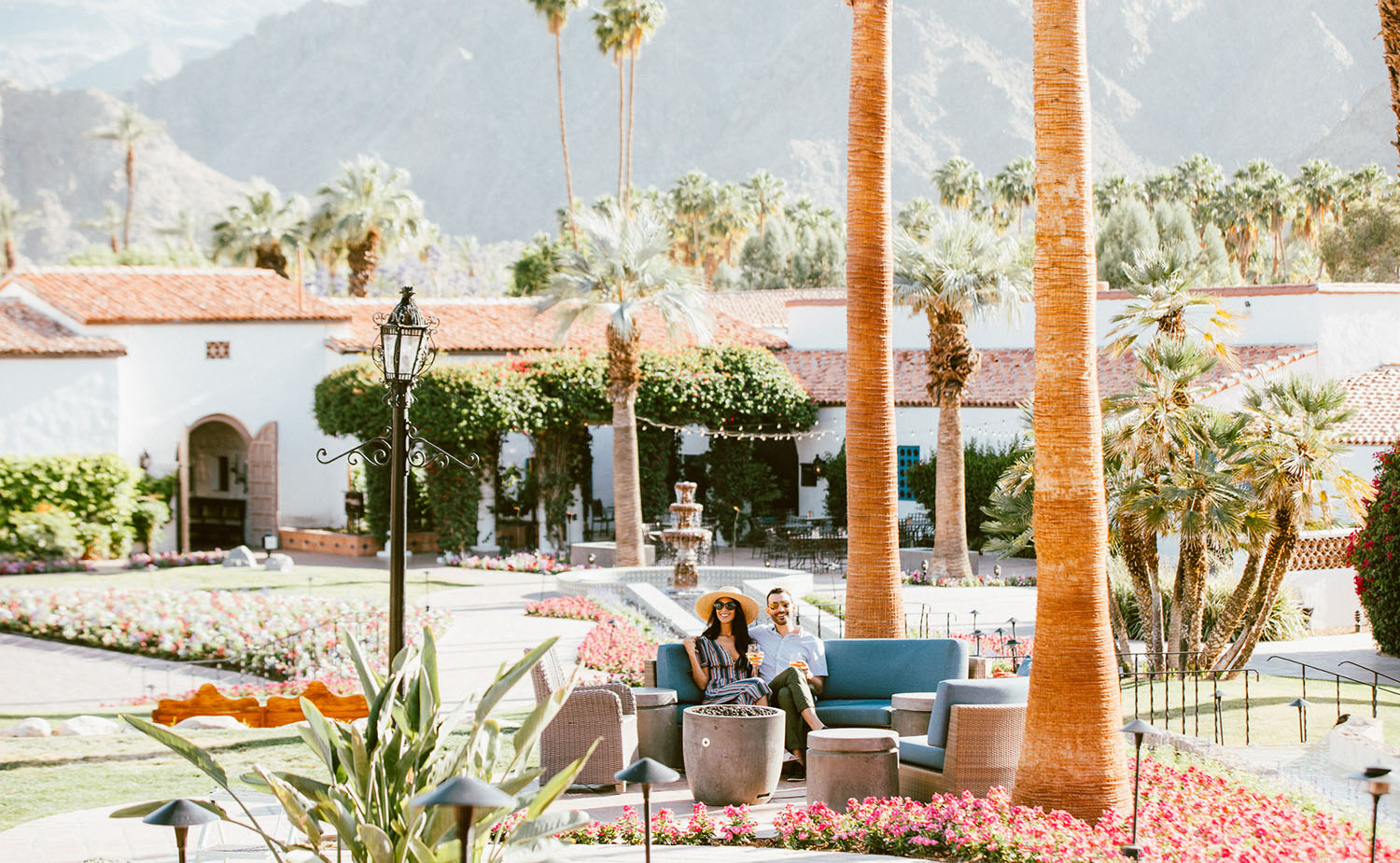 Nature aside, when your preference is to chill out in privacy, there's more than enough room to spare. Our La Quinta retreat, a Waldorf Astoria Resort, spans 45 acres with secluded Spanish-style casitas and villas, and cozy fireside spaces ideal for cocktails and conversation. But since springtime also means high season, there's plenty to see and do this time of year.
If you're planning a springtime holiday and soon, we've rounded up five reasons why La Quinta Resort & Club should make the top spot on your list.
Nonstop Pool Time
A balmy spring day under the California sun—temps hover in the 80's on average—is the perfect time to take a dip in a sparkling pool or two or the 41 pools (and 53 hot spas) situated throughout our resort. The family-friendly Main Pool brings generations together, making the kind of lasting memories that, years later, have the kids bringing their kids to La Quinta Resort. At the far end of the resort, the "adults only" Plunge Pool sets a relaxed atmosphere for catching up on your reading and Spotify playlist. Several pools are located just steps away from the casitas.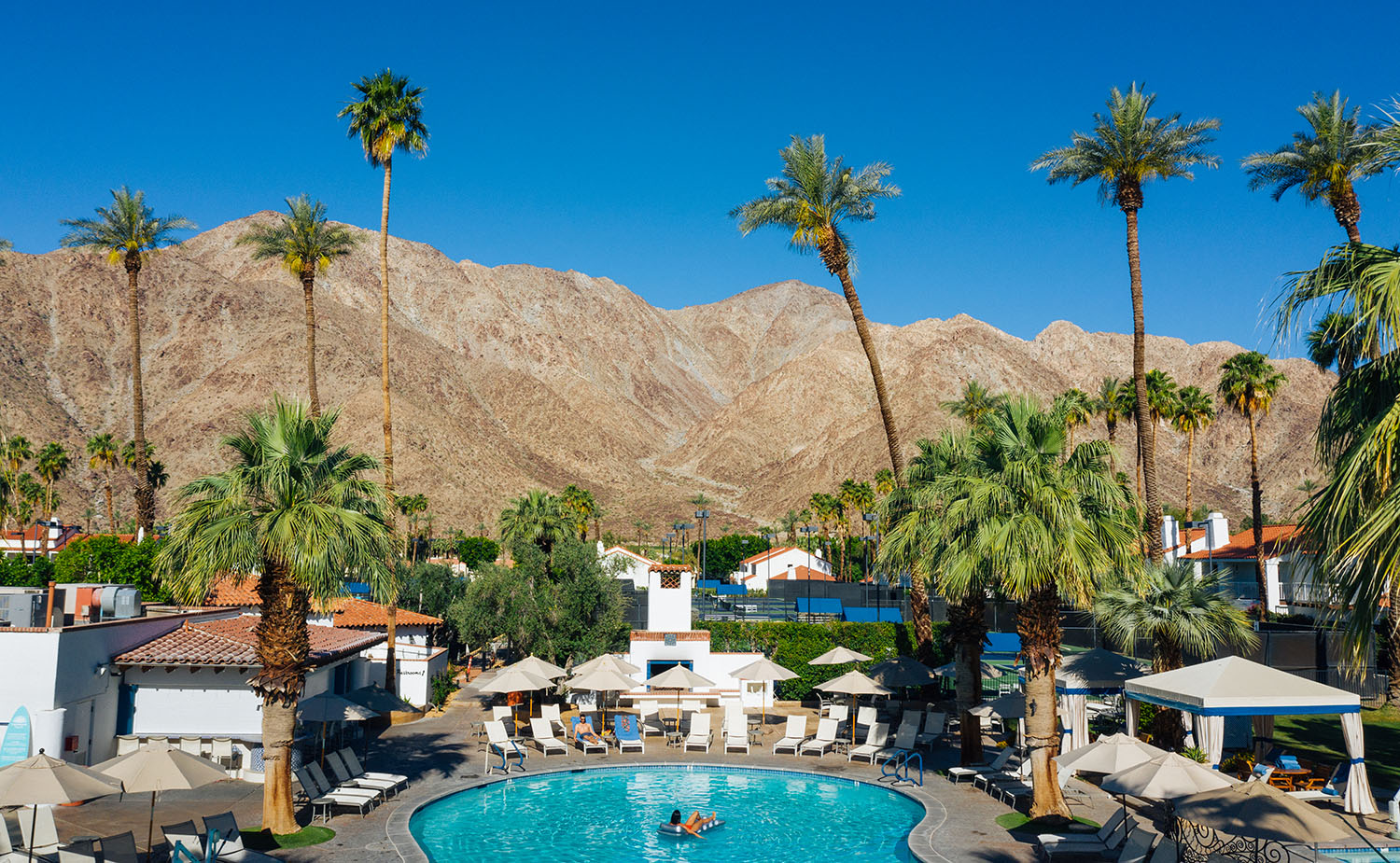 Outdoor Recreation
What makes you want to spring out of bed when the sun is shining? If it's nine or 18 holes of play on the golf course, you're in the right place. Considered one of the world's leading golf destinations, La Quinta Resort & Club and PGA West boast five championship golf courses designed by golf greats Pete Dye, Jack Nicklaus and Greg Norman. La Quinta Resort's tennis legacy is just as expansive with 21 state-of-the-art courts; add to that eight pickleball courts catering to players of the fast-growing game. Seasoned golf professionals at PGA West Golf Academy, as well as USPTA and IPTPA certified instructors provide top-notch training for all three sports. Hobby and hardcore hikers alike can spend hours exploring the outdoors on miles of scenic trails throughout Greater Palm Springs.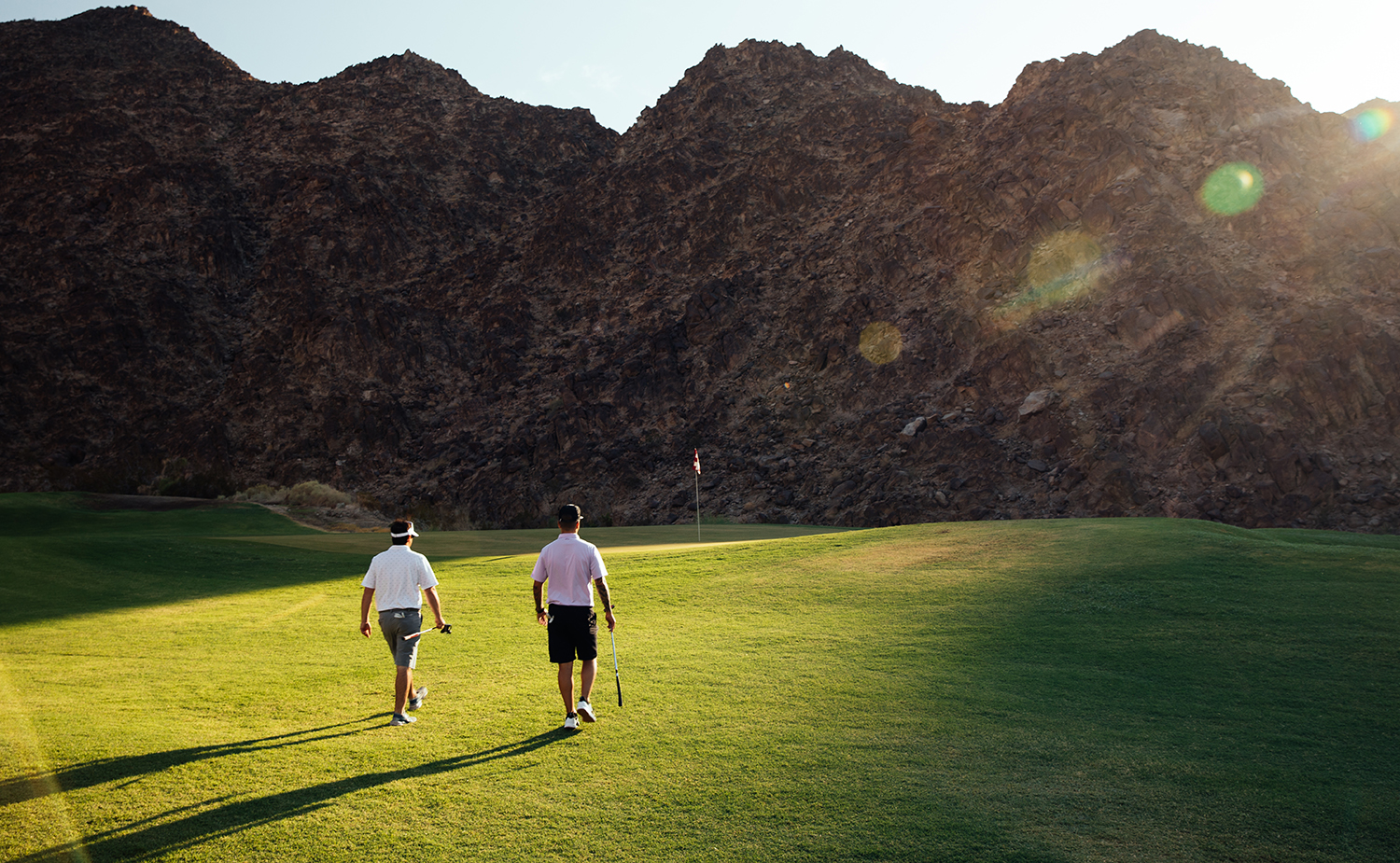 Cornucopia of Culinary Choices
La Quinta Resort's culinary landscape is as abundant as its citrus groves laden with a variety of succulent limes, lemons, oranges, tangerines and grapefruit. There's really no need to venture too far with seven restaurants serving up a variety of dining options—indoors and al fresco—and the freshest ingredients sourced from the region's flourishing farms and fields.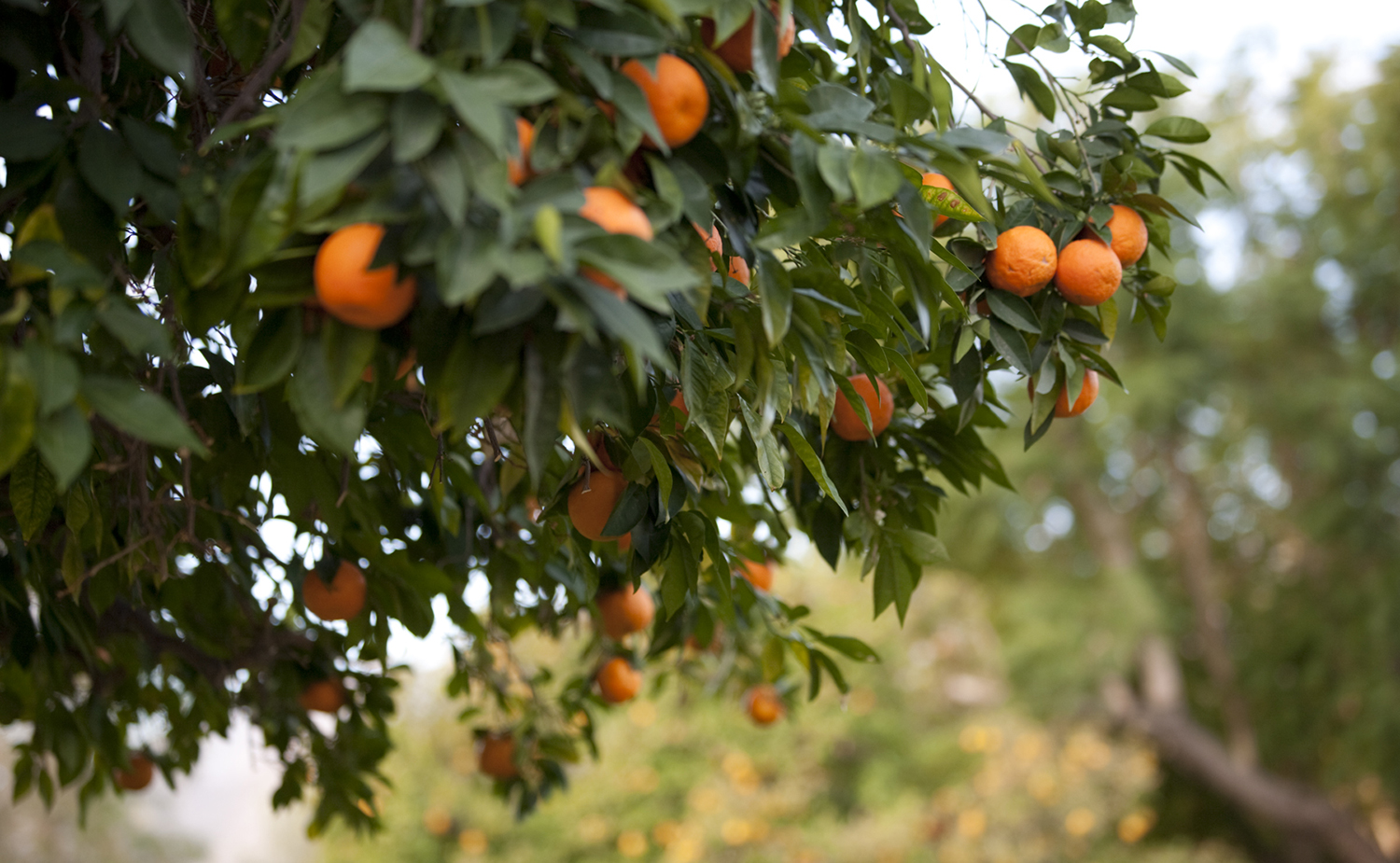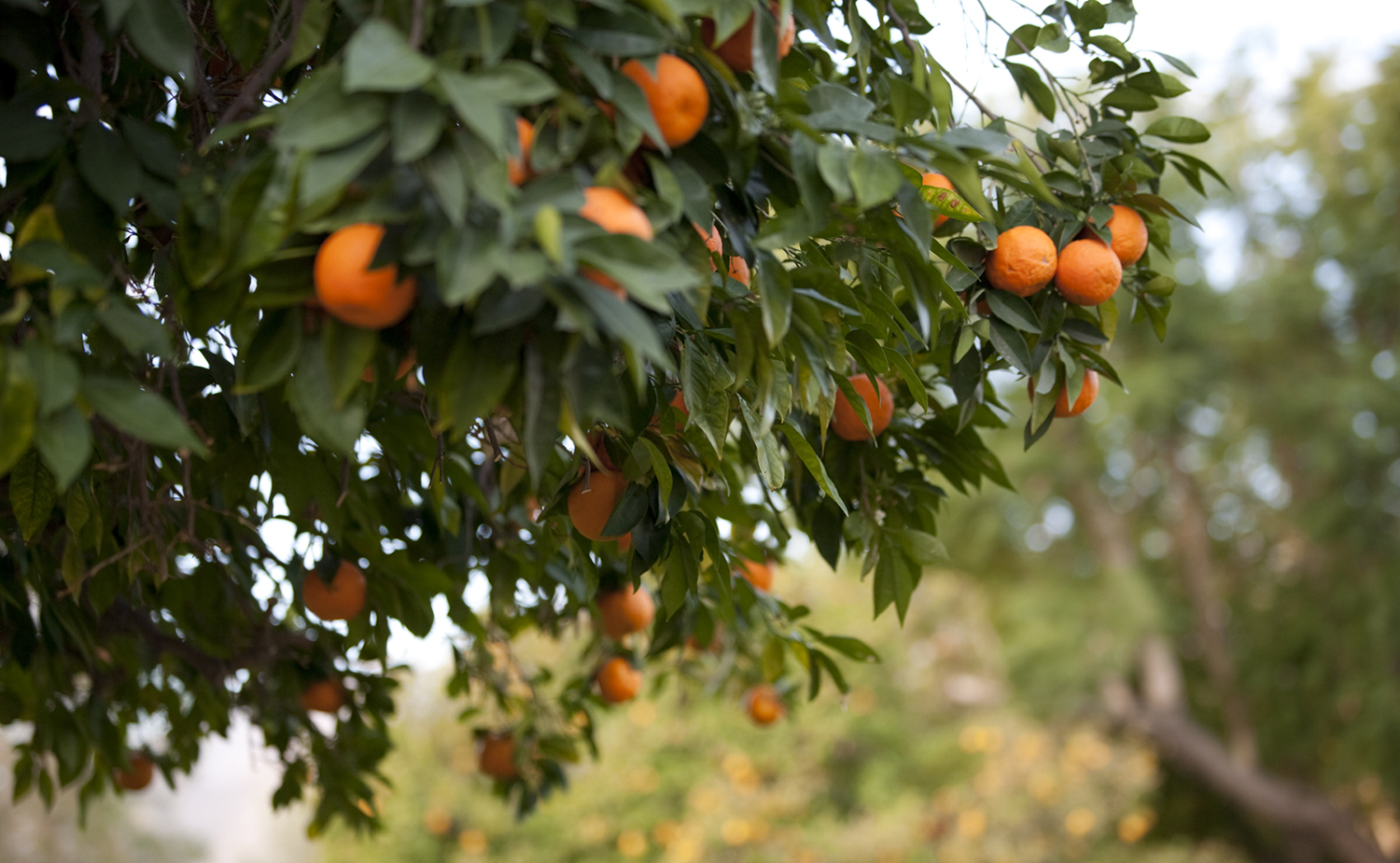 In the market for a casual dining experience? Centre Court Café serves up burgers and bites by the Main Pool and courtside. Meet your foursome and friends for a meal, libations and outstanding views at Wallaby's West located in the Greg Norman Clubhouse at PGA West, Ernie's Bar & Grill in the Nicklaus Tournament Clubhouse, and MD Grill at the Mountain and Dunes Clubhouse.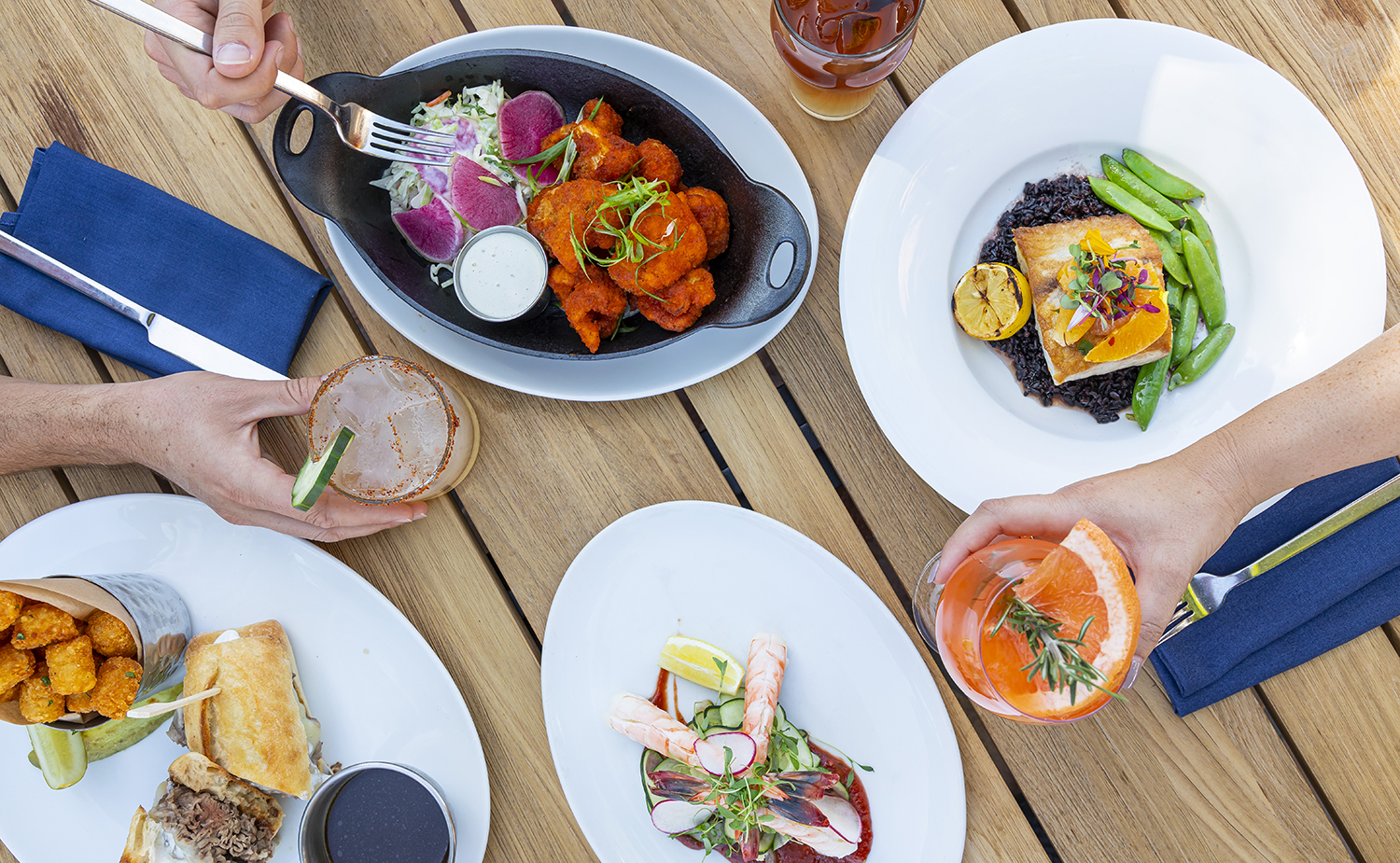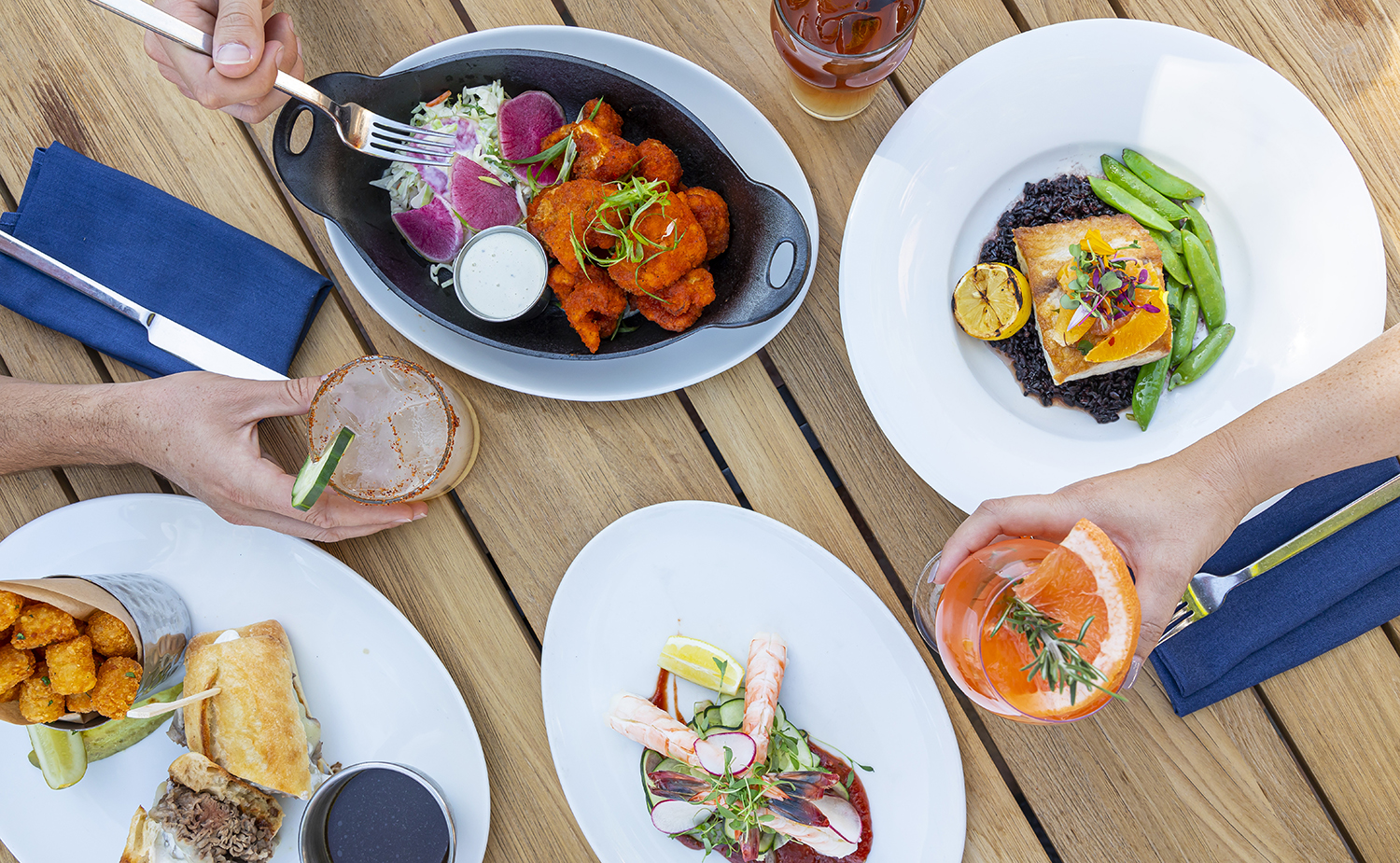 Over at Adobe Grill, Chef Marco Aguilar's Oaxacan dishes are earning rave reviews; if you're a tequila lover, you'll be happy to know that there are more than 100 brands to try. Contemporary bistro meets comfort food at Twenty6, a popular meeting spot for brunch, drinks, business lunches and everything in between.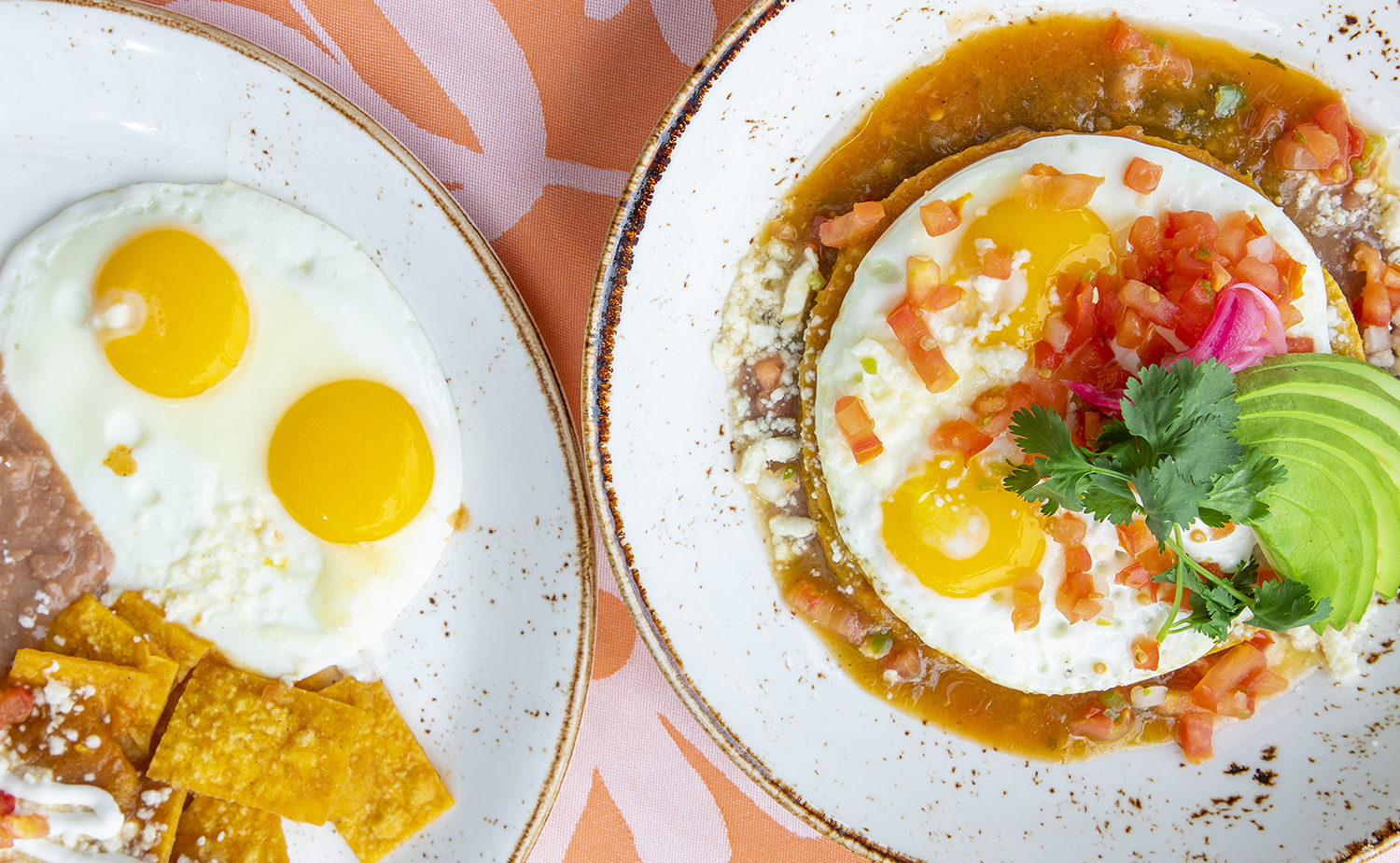 And Morgan's—well, Morgan's in the desert is a dining experience to be savored, set in the resort's original 1926 hacienda-inspired dining room, elegantly appointed with an ambiance reminiscent of the Hollywood Golden Age. An expert sommelier will graciously assist you with wine pairings to accompany Chef Camiel Henning's farm-to-table menu, which also features special monthly peak harvest selections.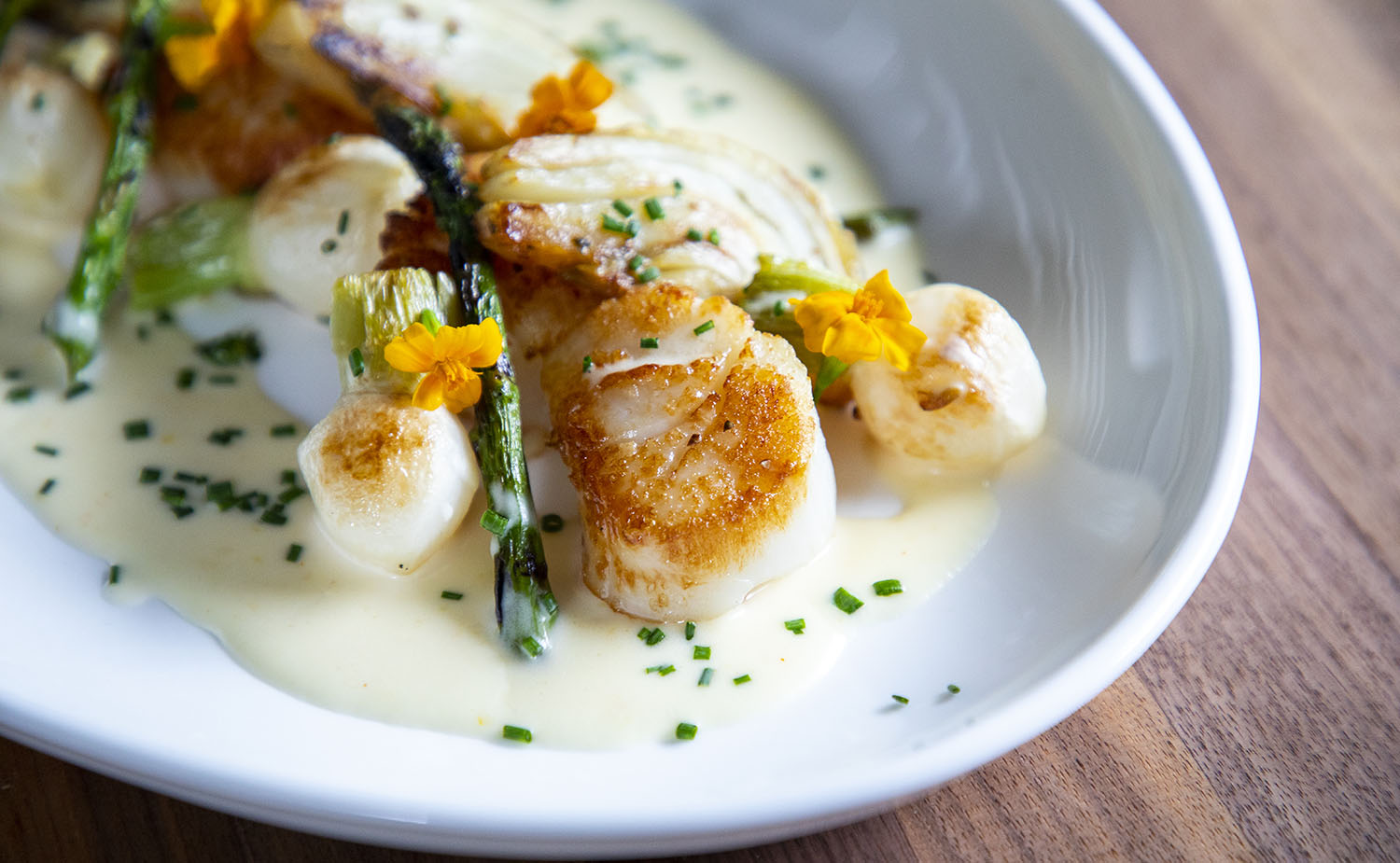 Endless Pampering
Desert botanicals have long been prized for their healing properties so take a deep breath when you enter Spa La Quinta. The scent alone will release any stress that you're carrying. A utopia for spa enthusiasts, Spa La Quinta's 23,000-square-foot retreat offers a holistic menu of massages, facials, anti-aging treatments, and exotic healing rituals. For the ultimate in relaxation and a taste of the resort's exemplary wine collection, indulge in the Wine Down Massage, and then mellow out in the spa's tranquil Sanctuary Courtyard. You also find a full-service salon offering a variety of hair, makeup and nail services. Extend your wellness experience by picking up a signature spa product from The Oasis Shop.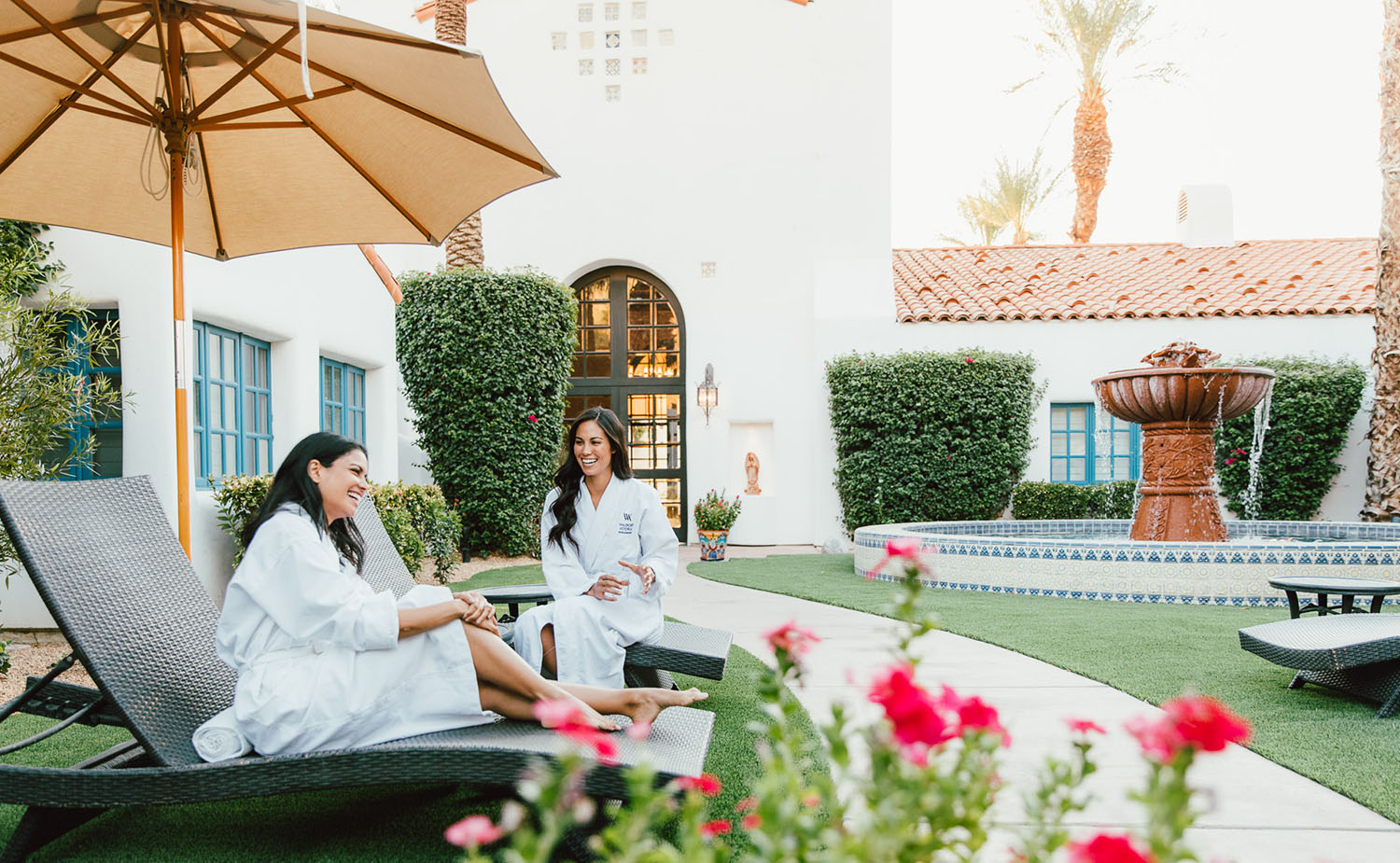 A Myriad of Arts, Culture and Sports
Palm Springs is home to a number of fantastic annual events and festivals. La Quinta Resort & Club is the ideal base in which to enjoy the many festivities that take place, especially from March through June. This year marks the highly anticipated return of
Desert X (Feb. 9-April 21). The acclaimed biennial contemporary art exhibition made its debut in 2017, drawing more than 200,000 visitors from around the world to experience site-specific art installations throughout the Southern California desert. The spring calendar of special events also includes:
• BNP Paribas Open at Indian Wells Tennis Garden (March 9-22)
• La Quinta Arts Festival (March 5-8)
• Fashion Week El Paseo (March 20-28)
• Palm Desert Food & Wine Festival (March 27-29)
• Indian Wells Arts Festival (April 3-5)
• Coachella Valley Music & Arts Festival (April 10-12, April 17-19)
• Stagecoach Country Music Festival (April 24-26)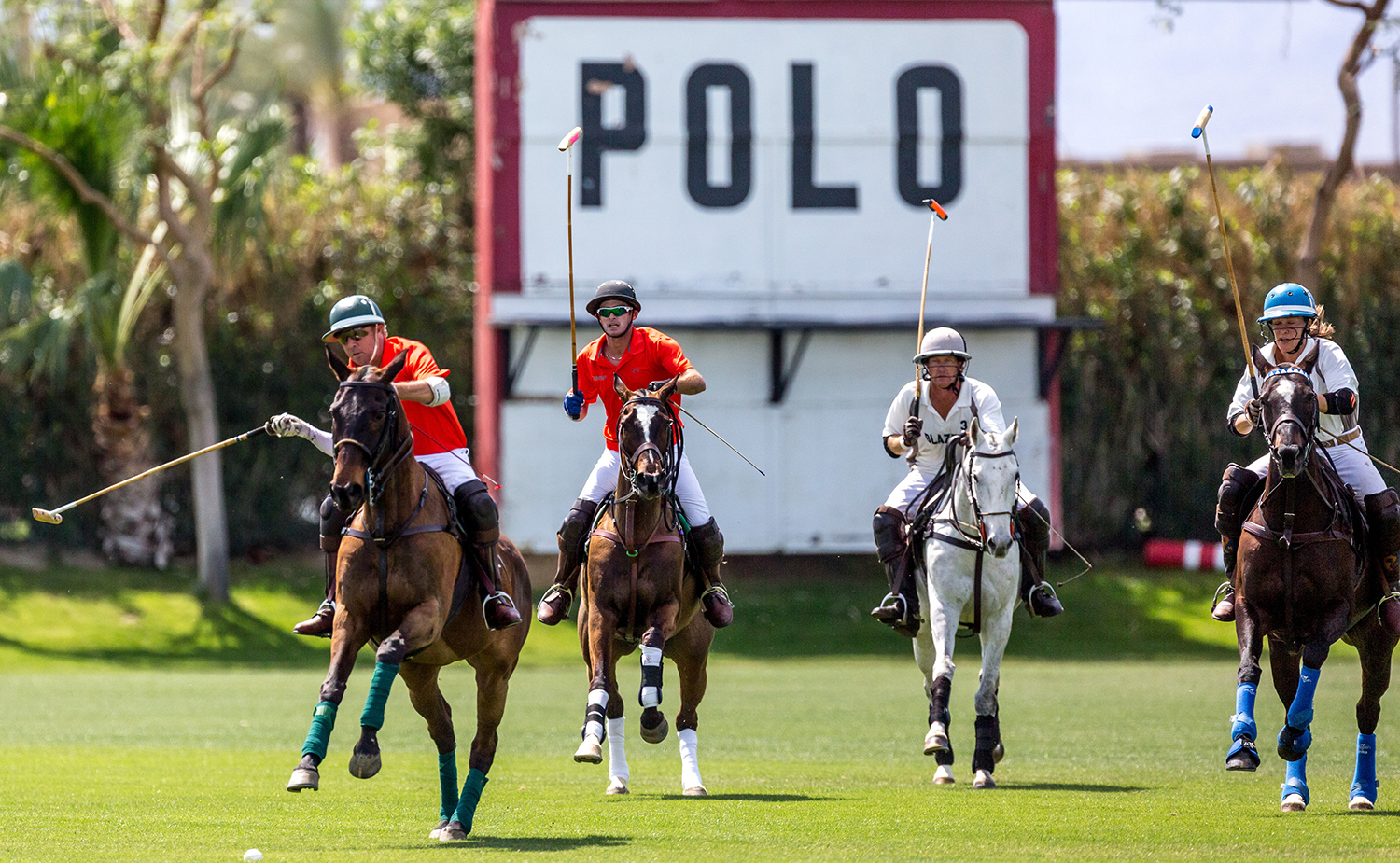 A must-see: Sunday polo matches featuring players and their thoroughbreds thundering across the fields at Empire Polo Club. As the official resort sponsor of the season, La Quinta Resort guests can take advantage of a luxury excursion that includes round-trip transportation, access to the Waldorf Astoria cabana, and a welcome glass of Champagne and gourmet lunch spread.