Celebrate Mother's and Father's Day in Palm Springs
Posted on 26th April, 2019
10 Reasons Why You Should Spend Mother's & Father's Day Weekend at La Quinta Resort & Club
There's no better time than Mother's Day and Father's Day to recognize the invaluable contributions parents make 365 days a year. And, whether you crave "me" time, family time, or a couples retreat this Mother's Day (May 12) and Father's Day (June 16), our luxurious Palm Springs hideaway plans to celebrate you and your loved ones in signature Waldorf Astoria style. Now is the time to take advantage of the special amenities and unforgettable experiences that await your arrival. If you need a reason to inspire your visit, we've got several.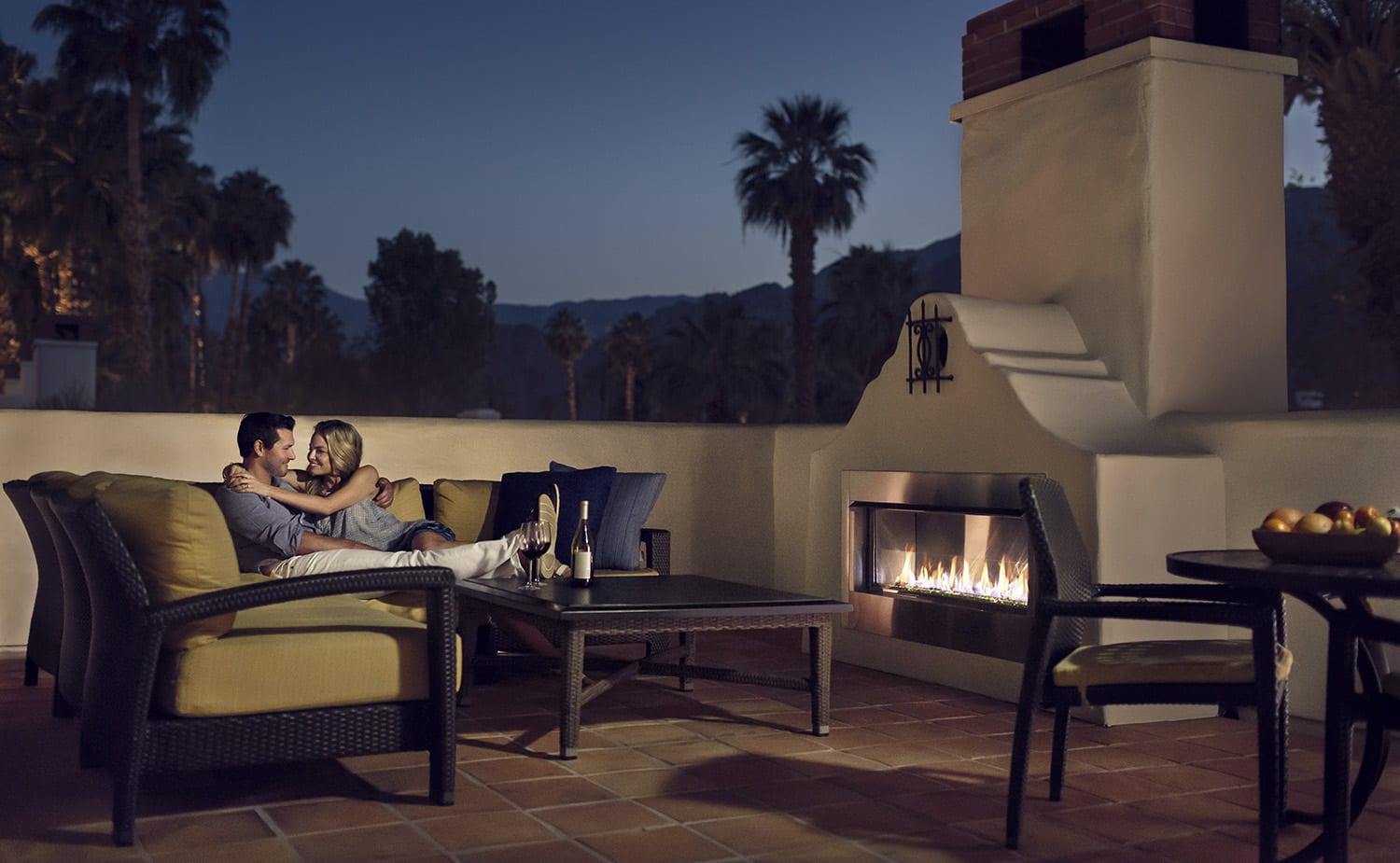 1. Stay in an Exquisite Casita with Modern Amenities
La Quinta Resort & Club seamlessly blends the carefree luxury of yesteryear with 21st century enhancements. Our storied resort opened its doors in 1926 with 20 original casitas, each named for saints. Not long after, the hotel became a popular retreat for Hollywood screen legends of the golden era—Bette Davis, Joan Crawford, Clark Gable, Errol Flynn, Greta Garbo, Katherine Hepburn, and many, many more. Legendary film director Frank Capra called it his "Shangri La," frequently staying in the San Anselmo casita to craft screenplays like It Happened One Night and the classic holiday film It's a Wonderful Life. Another notable guest, Dorothy Arzner, who blazed a trail as Hollywood's first female film director, often stayed in suite #238, a two-bedroom Art Deco gem down to the smallest details.
Fast forward to present day—with more than 777 luxury casitas and villas combined, La Quinta Resort & Club guests can still enjoy these beautifully preserved Spanish-style casitas, along with a wide selection of garden and poolside accommodations. However, for a getaway that truly reflects the outdoor California lifestyle, indulge in a Starlight casita and make yourself at home on the spacious patio with outdoor fireplace illuminating the celestial skies.
La Quinta Resort also celebrates pet parents and their pups with its exclusive PAWS La Quinta Canine Experience featuring a plush dog bed, dog bowls, dog-friendly grounds, relief stations, and more in-room and resort amenities.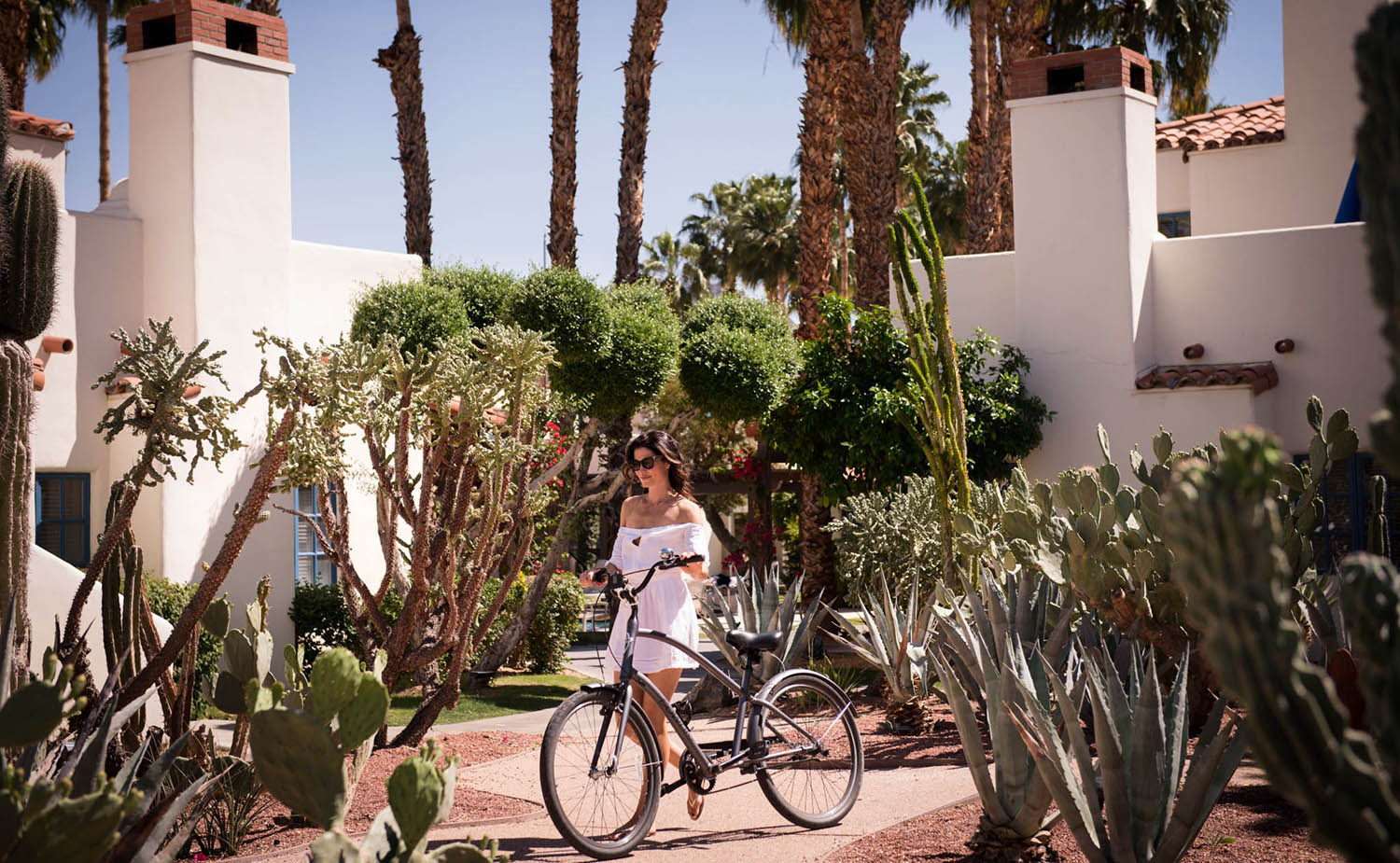 2. Start Your Morning with a Hike, Bike & Yoga in a Breathtaking Setting
If you're in the mood for a laidback nature walk, stroll the resort's picturesque grounds. For a more active workout, you'll find hiking and biking options for every fitness level close by. In fact, the Bear Creek Trail heading up the western edge of La Quinta Cove virtually starts on the sidewalk just outside the main resort entrance on Eisenhower Drive. Head south by foot or you may prefer to drive up a mile or so where you can access the trail at multiple spots and along the Fred Wolff Bear Creek Nature Preserve. At the top, La Quinta Cove Oasis offers stunning views of the Santa Rosa Mountains, a network of flat dog-friendly paths, and access to multiple trails like the popular Cove to Lake Cahuilla hike (approximately 2.4 miles one-way).
Does your personal wellness practice involve sun salutations and yoga poses? Be sure to try one of La Quinta Resort's yoga offerings. The Fitness Center offers more than 45 weekly classes that encompass flow, Yin, gentle yoga, and meditation, plus Pilates, spin and core strengthening classes. For the ultimate workout with a scenic twist, start the day with a guided three-mile hike on the Mountain Course where you'll be treated to a breathtaking view from the top of the 16th hole. The Fitness Center team is happy to customize private group hikes combining outdoor yoga. Still looking for a foolproof Mother's Day or Father's Day gift? Surprise your loved one with a private yoga or training session during your stay.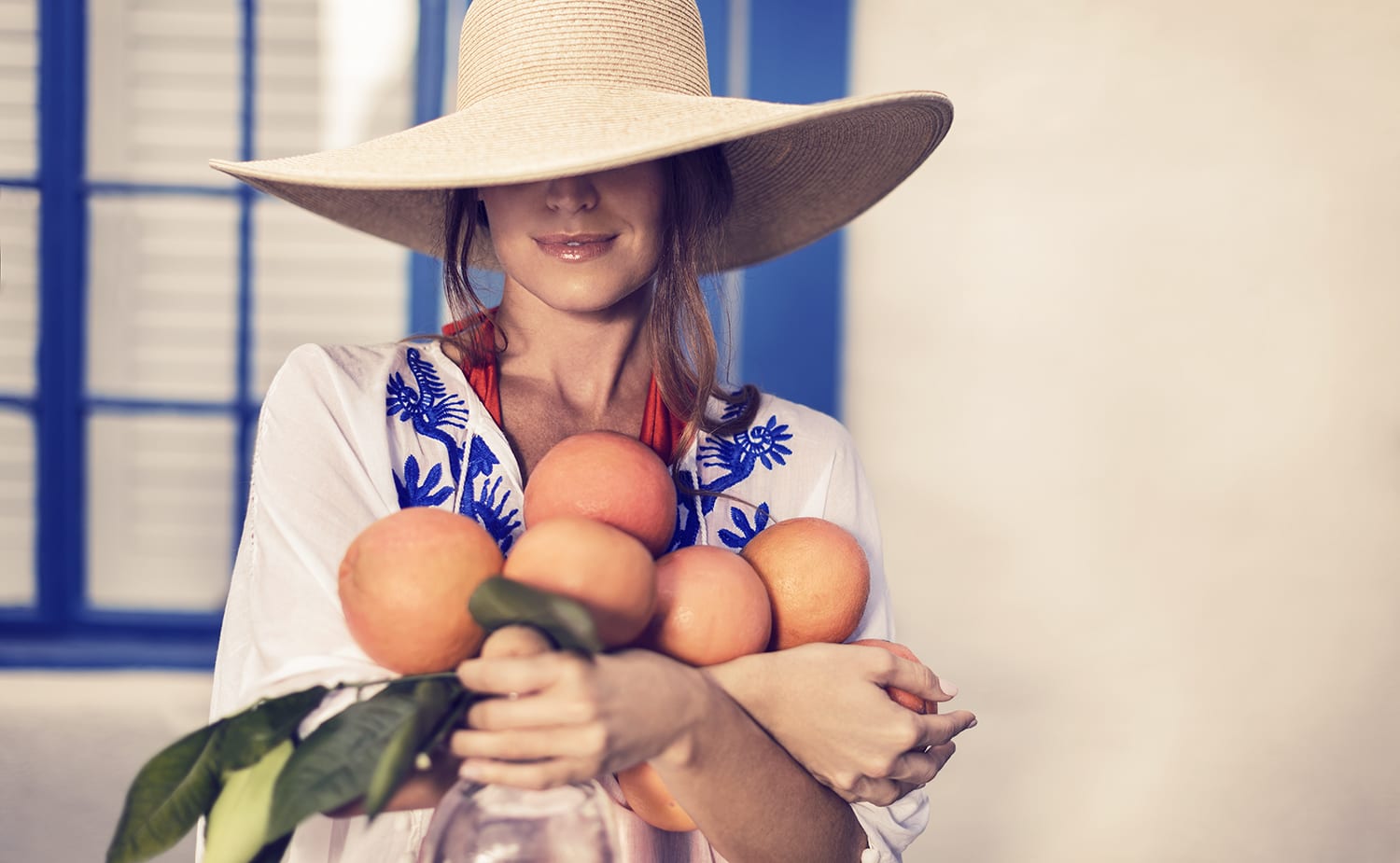 3. Unwind with Mother's Day Spa Specials
When you're feeling overwhelmed, underappreciated or just wanted to be pampered, Spa La Quinta's spacious Mediterranean-inspired sanctuary affords much-needed downtime with its comprehensive menu of massages, facials, anti-aging skin care treatments, exotic healing rituals and luxe mani/pedis that will have you glowing inside and out. Personalize your treatment with an aromatic garden bath or wine flight pre-massage and chill out in the secluded central courtyard between treatments.  For the entire month of May, moms can take advantage of special Mother's Day massages and skincare treatments integrating complimentary pampering enhancements.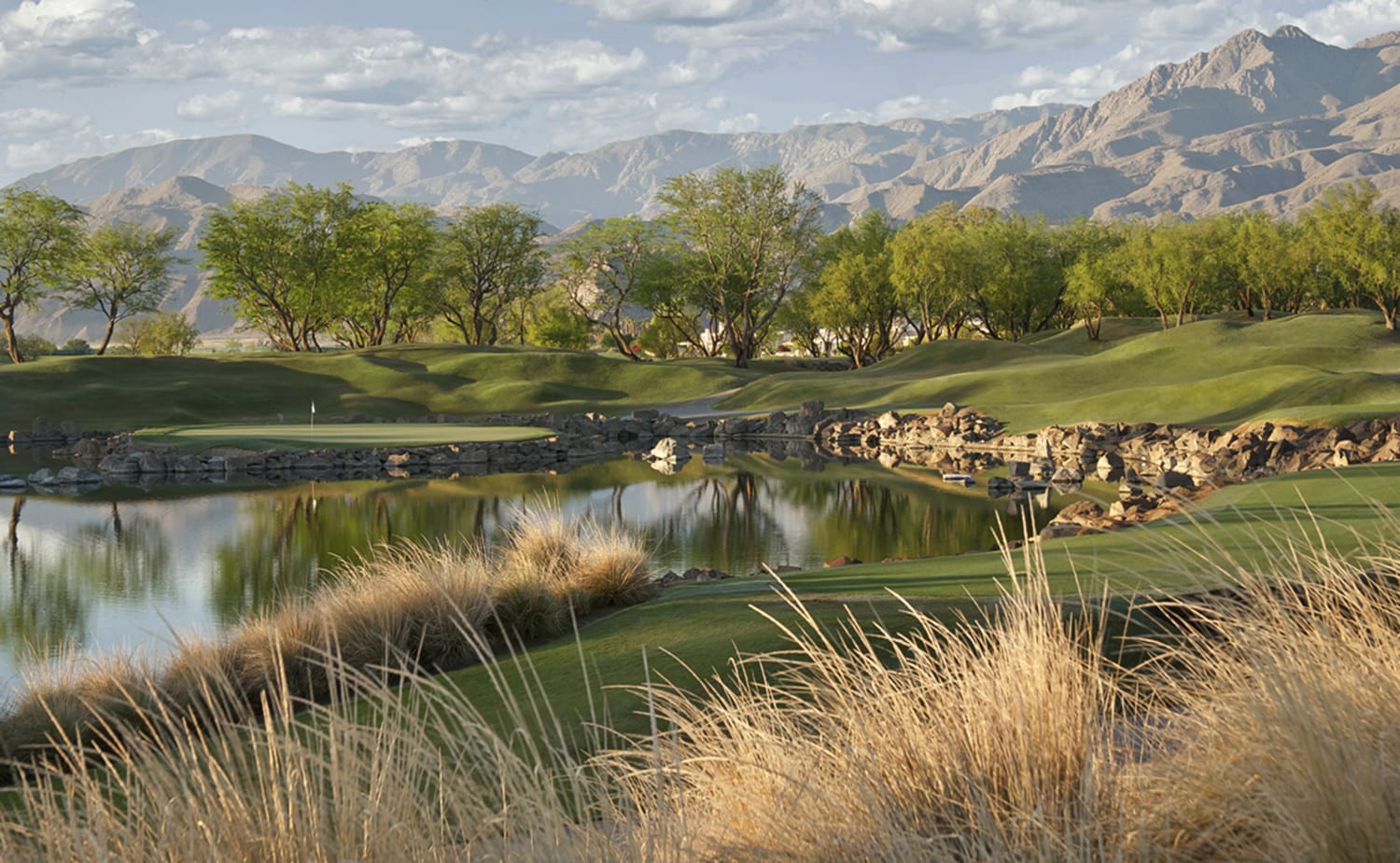 4. Hone Your Golf Game on World-Class Courses
With five distinctive championship courses that continually redefine the game, the La Quinta Resort & Club and PGA WEST golf experience sports a winning combination of beauty, playability and complexity. Pete Dye's use of bunkers and spectacular rock formations place a unique stamp on the Mountain Course while his traditional link-style design on the Dunes Course presents a brilliant contrast with undulating fairways. At PGA WEST's The Stadium Course offers even pro golfers one of the game's greatest challenges, while multiple tee boxes on the Greg Norman Course make that course ideal for players of all abilities. Yet another golfer's paradise, the Nicklaus Tournament course has played host to PGA Grand Slams, Desert Classic, and numerous national tournaments.
If you're just learning to play or hoping to up your game, book a one-on-one, couples or family training session (hint: also a great gift idea!) with one of the first-rate instructors at PGA WEST Golf Academy, widely recognized for its personalized and group training, along with state-of-the-art technology.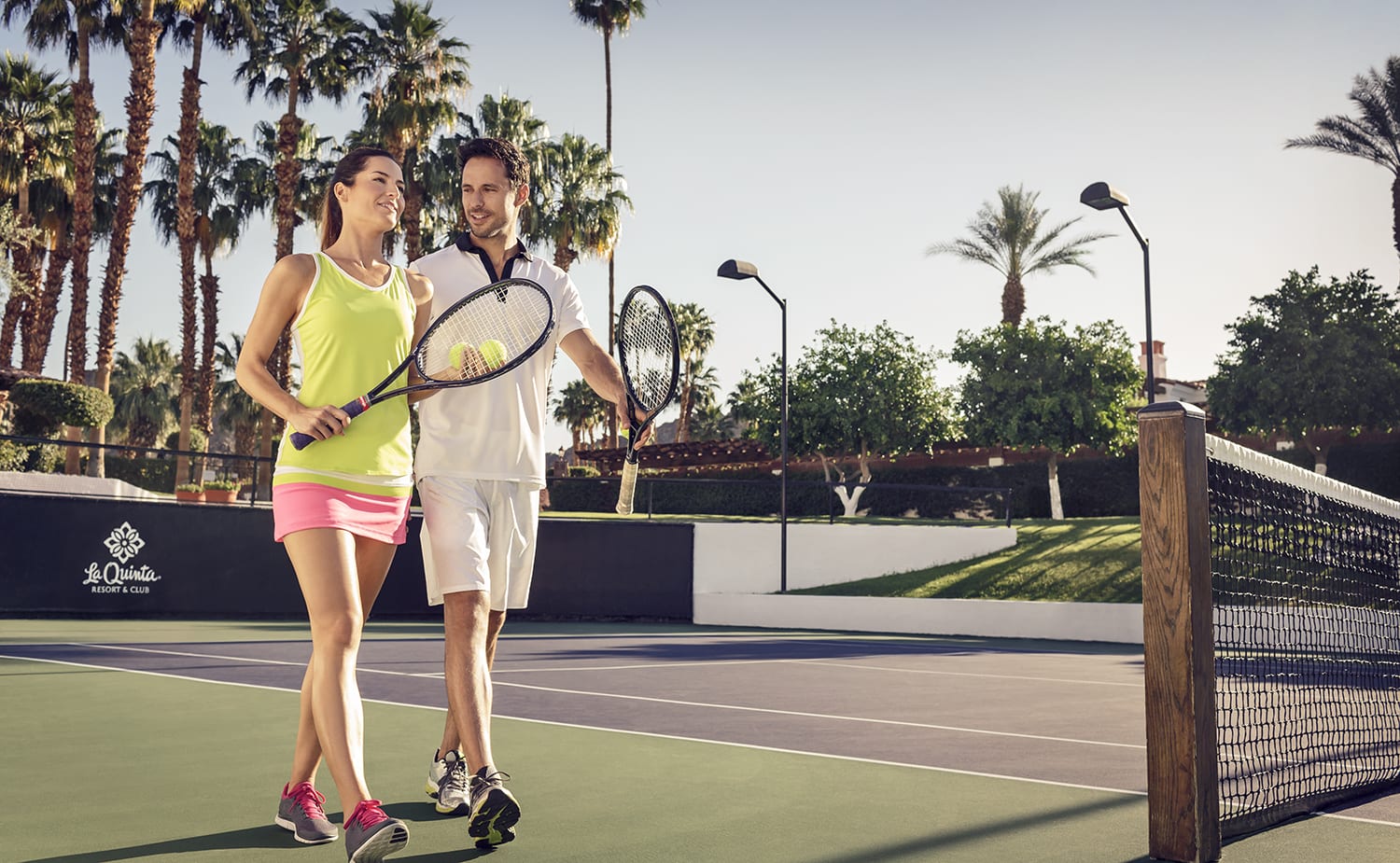 5. Discover Your Sweet Spot on a Tennis or Pickleball Court
A longtime destination for tennis enthusiasts, La Quinta Resort has everything you need for an exhilarating mix of on-court fun and competition. Featuring16 hard courts and five clay courts, eight of which are lighted for night, guests rarely need wait to play.  Does your forehand, backhand, or serve need work? Register for the weekend morning clinic and/or private lessons by reservation. Likewise, if you've ever wanted to try pickleball, a sport that has skyrocketed in popularity in recent years, the resort has eight pickleball courts, rental paddles, and offers an Intro to PickleBall clinic held every Saturday morning.
Once you're hooked as a pickleball player and fan, you'll want to return in November to cheer on the 2019 Margaritaville USA Pickleball National Championships at the Indian Wells Tennis Garden.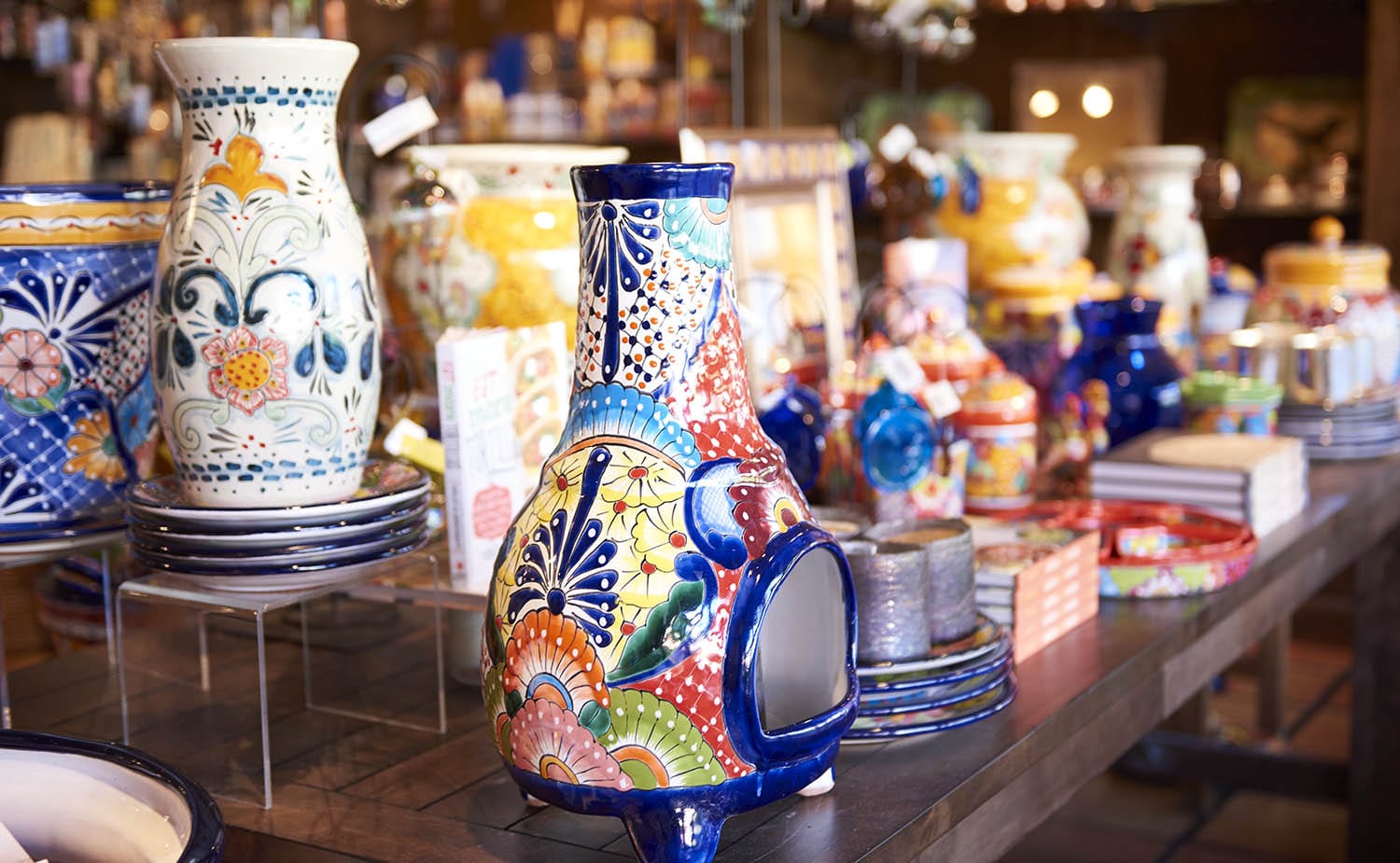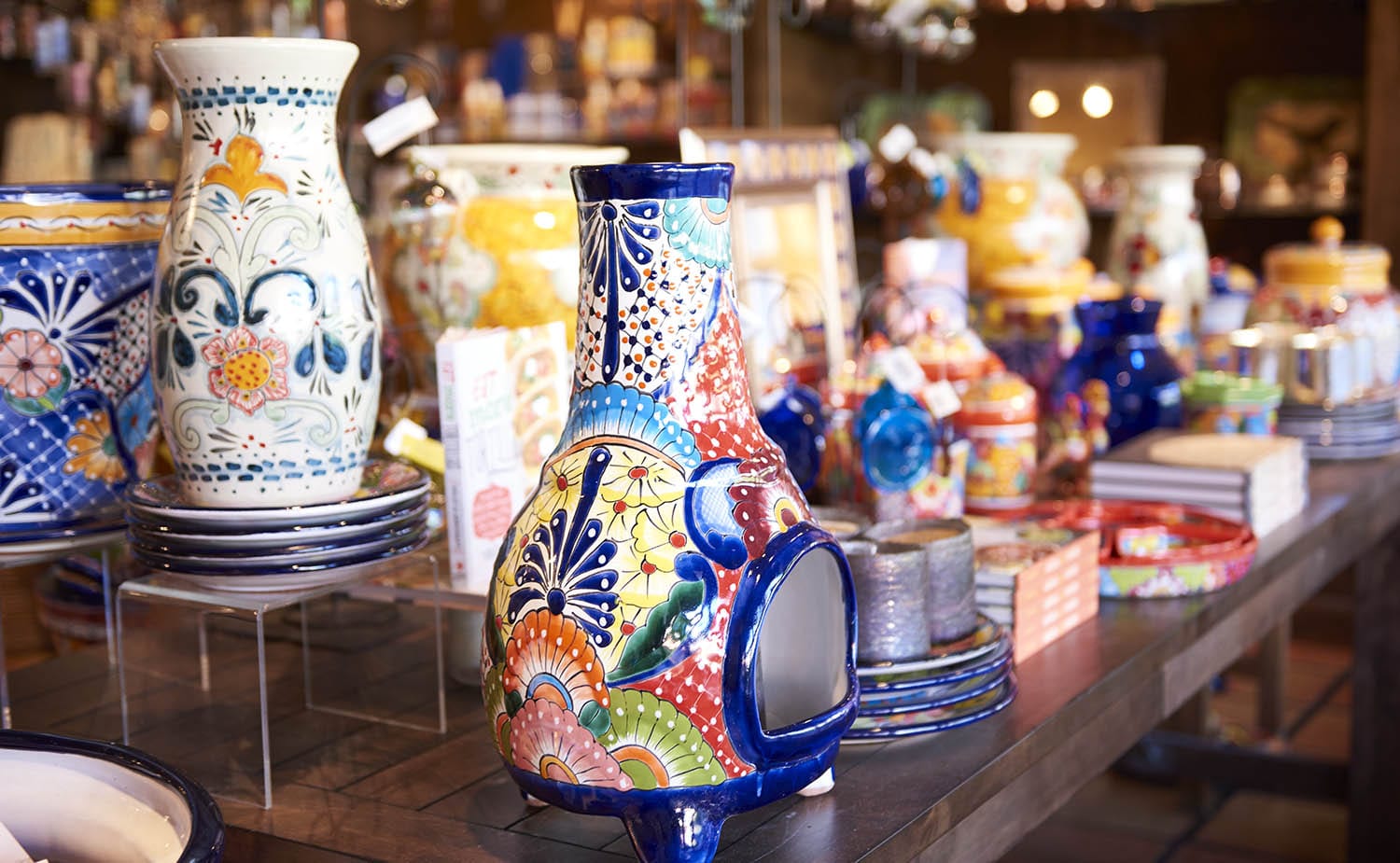 6. Find the Perfect Last-Minute Gift
You've arrived, checked in and now realize that a Mother's or Father's Day gift slipped under your radar. Rest easy—at La Quinta Resort's Shops on the Plaza, you'll find an abundance of retail riches without ever having to leave the grounds. Specialty boutiques and The Gift Shop feature an array of trend-setting fashion, accessories, housewares, locally inspired gifts, and sweet treats.
Purchase merchandise $75+ from either the Lilly Pulitzer or Spartina collections and enjoy a complimentary Mother's Day gift (while supplies last). Searching for another gift idea for mom? Consider a Coola Organic Suncare Travel Set, Morrocanoil Traveler Set, Aloha Collection pouch or Mary Frances handbag. You'll find a variety of Father's Day fragrance gifts at The Bungalow Shop and Polo Ralph Lauren. The Gift Shop is also carrying an outstanding new Frida Kahlo collection consisting of home decor, jewelry, books, and more depicting her artwork and self-portraits. Kahlo's husband noted artist Diego Rivera was a frequent guest at La Quinta Resort—stop by the resort lobby to view his original art on display.
7. Stay Casual. Get Fancy. Either Way, You'll Dine in Style
Breakfast in bed, brunch on a terrace, lunch by the pool, and dinner by candlelight. There's no need to venture far from the resort when you have multiple culinary offerings and experiences at hand. Seven restaurants at La Quinta Resort & Club and PGA WEST offer a range of spectacular settings and creative cuisine, whether it's kicking back with a classic Bloody Mary in TWENTY6, authentic upscale Mexican fare at Adobe Grill or vintage luxury in Morgan's in the desert's elegant 1926 dining room. On Mother's Day, La Quinta Resort restaurants celebrate moms with a complimentary gift box of delicious French macarons.
8. Discover Old Town La Quinta
Only one mile from the resort, guests will discover Old Town La Quinta, a charming entertainment destination offering a mosaic of hip boutiques, unique specialty shops, and restaurants in an early California setting.  If you're craft beer enthusiasts, stop by La Quinta Brewing Co.'s Old Town Taproom to sample their award-winning beers on tap. Sip wine or cocktails at the new Landmark Lounge—the upscale bar is fast becoming a neighborhood favorite for its crowd-pleasing happy hour, small plate dining, live music and dancing.
9. Two Adventures You'll Not Want to Miss
Moms and dads with a need for speed will more than appreciate this action-packed activity where they can push a BMW to its limits on the track at Thermal's BMW Performance Center West, one of only two in the nation. A Driver's School, M School and Mini driving course are among the center's experiences. This state-of-the-art facility located about 25 minutes from La Quinta features three different track layouts with slalom courses, hairpin turns, and elevation changes.
On the other side of the Coachella Valley, board one of the world's largest rotating tramcars at the Palm Springs Aerial Tramway to experience a breathtaking 10-minute journey carrying riders to the 8,516-foot Mountain Station, gateway to the Santa Rosa and San Jacinto National Monument. Here among the towering pines, where the temperature is approximately 20 degrees lower than the desert floor, visitors will find two restaurants, a gift shop, natural history museum, 54 miles of trails, and spectacular views overlooking Palm Springs and the western end of the Coachella Valley.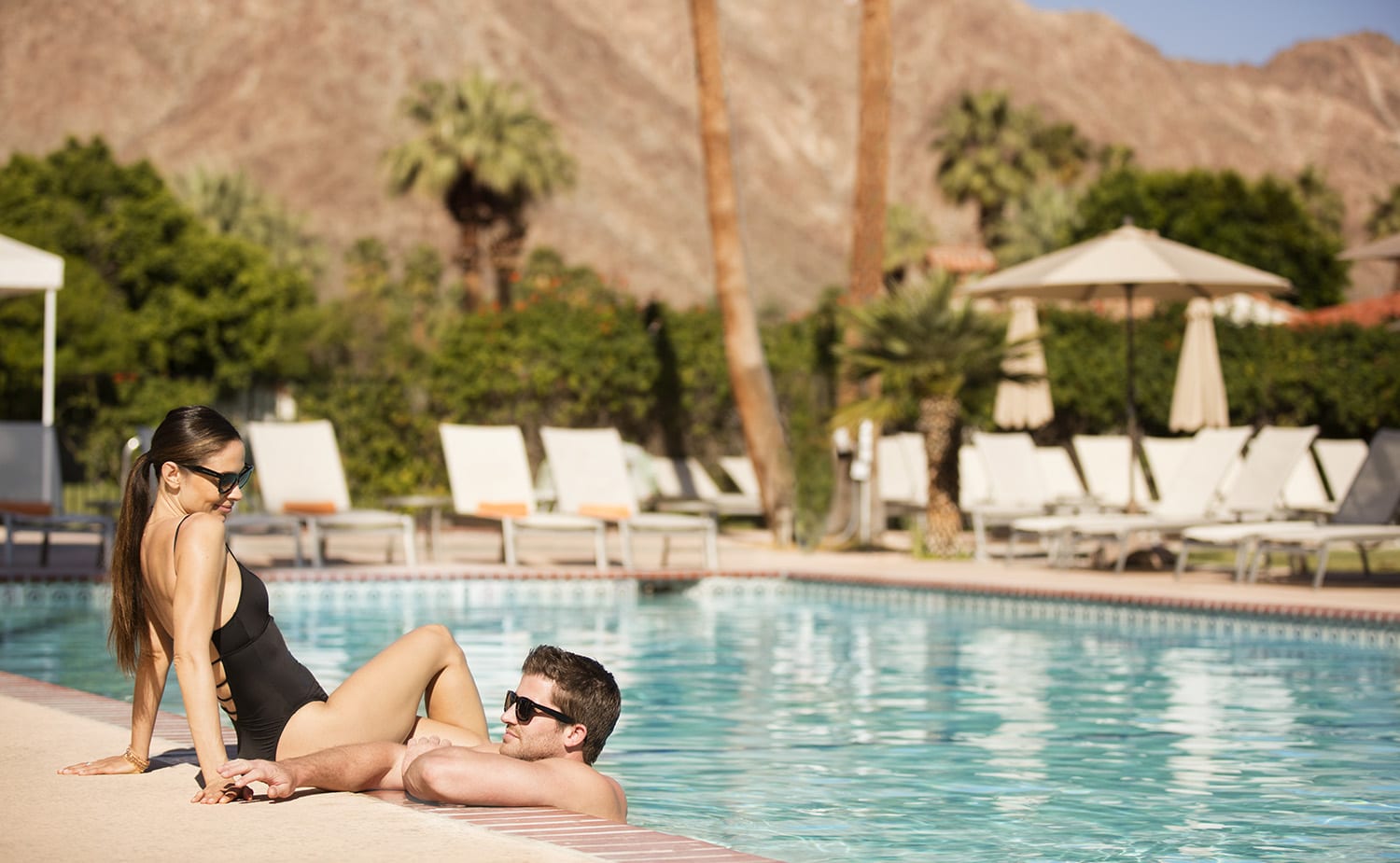 10. 41 Sparkling Pools
At La Quinta Resort & Club, you're never far away from a refreshing dip in a pool framed by nature's mural of vivid bougainvillea, rugged mountain vistas, and brilliant cerulean skies. Savor family time and lunchtime at the Main Pool and Centre Court Café, or escape to the adults-only Plunge Pool for quiet time, and festive Champagne fix Thursdays–Sundays when La Quinta Resort and Veuve Clicquot present #ApresSwim, the desert's most effervescent Happy Hour.