5 Top Tips to Improve Your Tennis Game
Posted on 20th February, 2020
5 Top Tips to Improve Your Tennis Game
Palm Springs has always been synonymous with celebrity glamour and golf. Likewise, the Southern California desert has gained international recognition as one of North America's premier tennis destinations. Every March, more than 475,000 fans converge at the Indian Wells Tennis Garden for the BNP Paribas Open to watch the world's greatest tennis players vie for the championship during two weeks of thrilling competition. What you may be surprised to learn is that this prestigious tournament actually has its roots at La Quinta Resort & Club when, in 1981, the resort hosted the Grand Marnier/ATP Tennis Games. La Quinta Resort carries its storied tennis legacy to this day with a world-class facility that Tennis Magazine consistently ranks as one of the best in the nation.
Meet La Quinta Resort & Club's Director of Tennis Kevin Connolly, whose career as a tennis player, coach and professional combined spans 45 years and several accolades. Here, Connolly shares five fundamental steps that you can incorporate into your tennis training program right now:
#1 Participate in off court fitness
Like other sports, tennis has evolved beyond simply mastering the mechanics. Junior players and tour professionals alike are spending plenty of time off court cultivating endurance, muscle strength, flexibility and power. The ideal fitness regimen should include a combination of cardiovascular exercise, weight training, and core/flexibility enhancing practices like yoga and Pilates. "Whether it's running three miles every other day or training in the gym, a consistent and well-balanced fitness plan is essential to compete at a high level," Connolly says.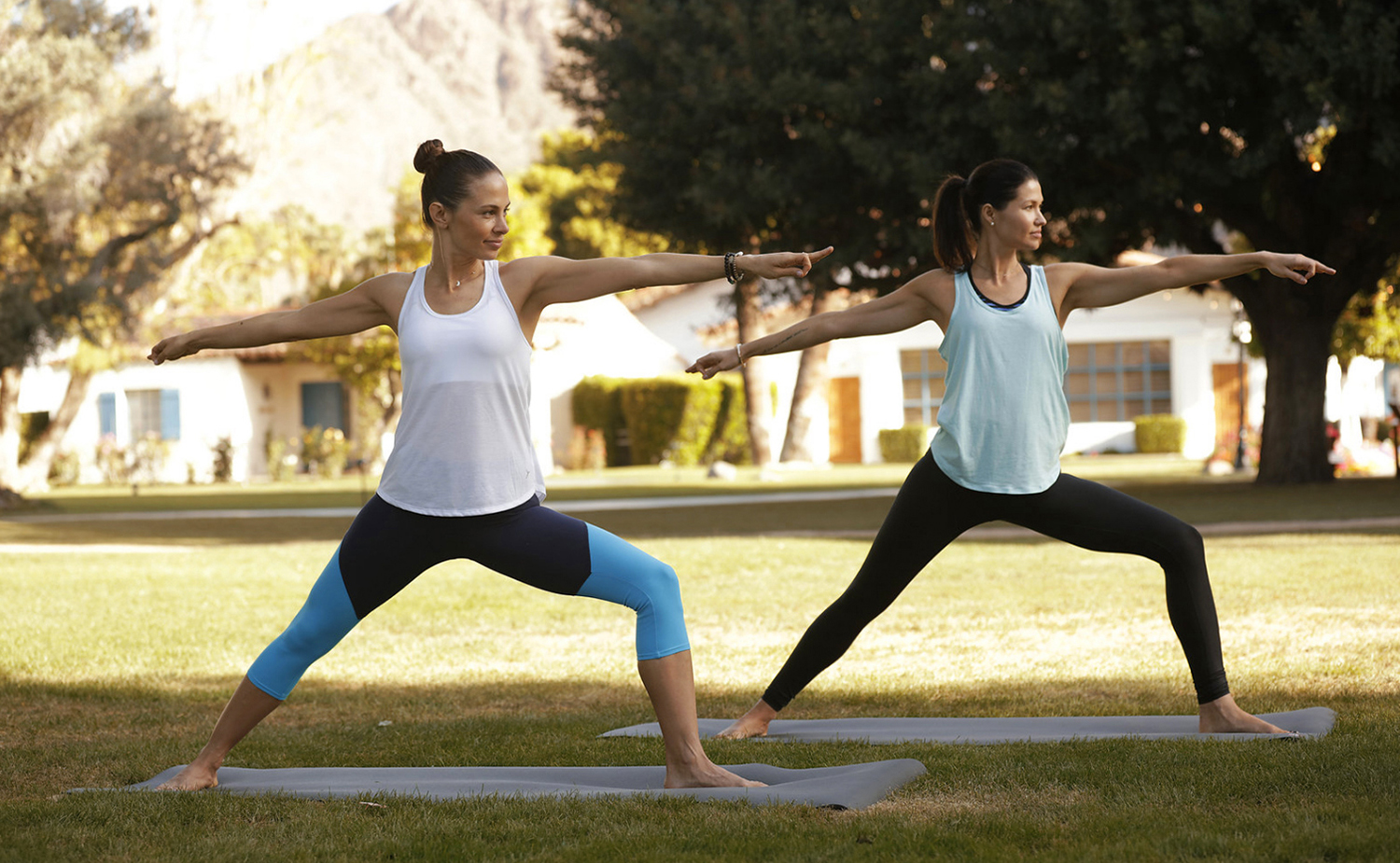 #2 Include drills that emphasize footwork, agility and balance
In addition to off court fitness activities, practice tennis court drills that can help optimize your performance by refining movement and overall athleticism.  "If you want to advance your skills, it's essential to also focus on the lower half of your body," says Connolly, citing footwork drills in the sand as an example—"they're very effective yet low-impact so minimize stress on your joints." La Quinta Resort's tennis center also hosts weekly cardio tennis classes designed to provide a high-energy, full-body workout. Other effective drills include jumping rope, lateral movement, and multidirectional exercises designed to increase agility.
#3 Improve stroke production with drilling and repetition
A great deal of research has been conducted on biomechanics as it relates to the sport of tennis. In a 2006 review published in the British Journal of Sports Medicine, author B. Elliot writes that "Success in tennis is greatly affected by the technique a player uses and biomechanics play an integral role in stroke production." For instance, if you're hitting your backhand incorrectly, you're not mechanically sound and despite consistent practice, you won't see any progress. The first step, Connolly explains, is to diagnosis the problem and correct it, followed by repeatedly practicing the correct stroke. "That's where taking lessons comes in and having a pro tennis instructor analyze your game to see what you can improve upon," Connolly says.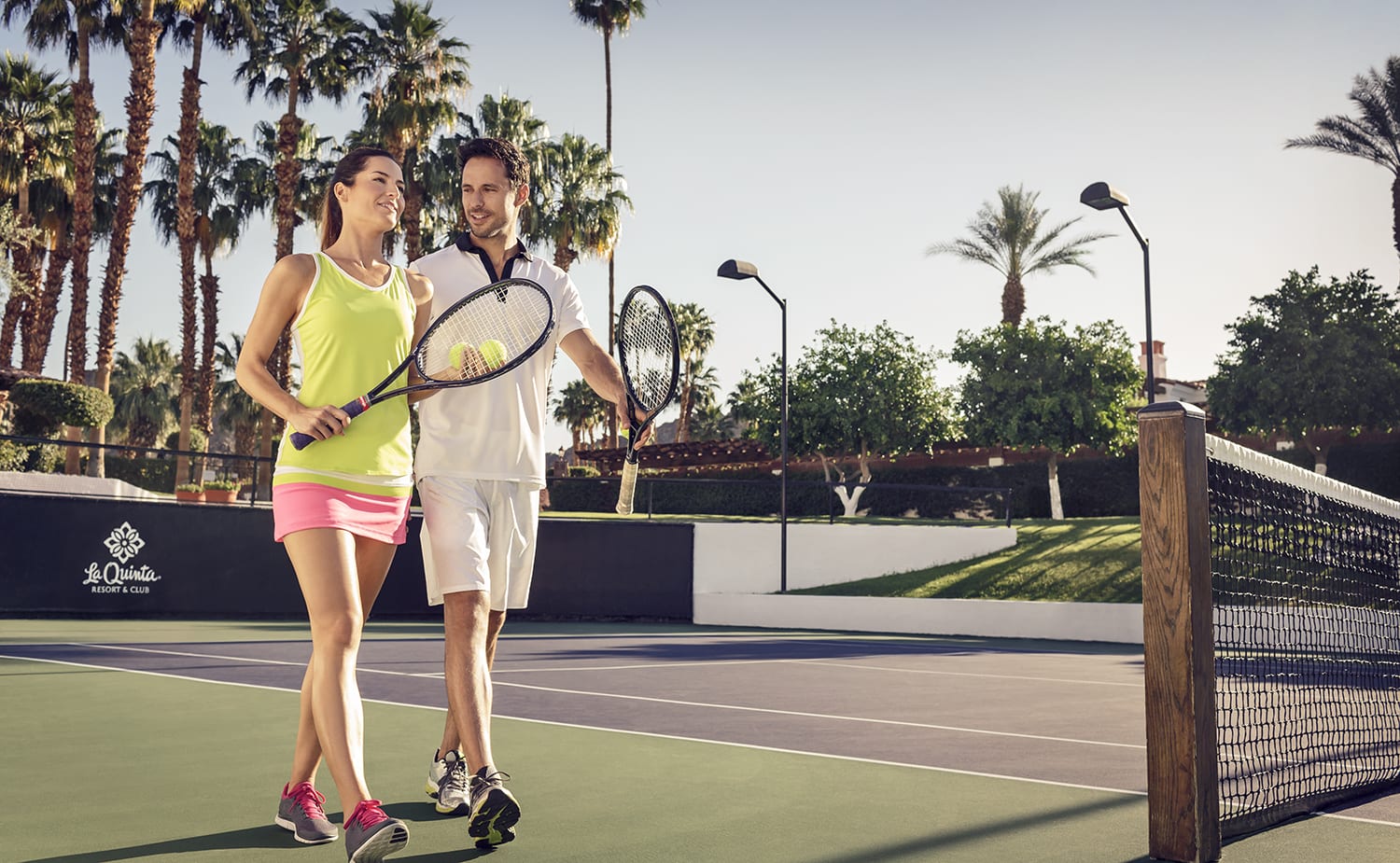 #4 Fine-tune the Mechanics
Once you've mastered the basic mechanics of your forehand, backhand, volley and other strokes, repetition is key to improving your game. "That's why you see tennis players drilling and hitting ball after ball—it may look monotonous, but it's crucial for muscle memory, especially when a player gets under pressure in a match."
#5 Don't Overlook Specialty Shots
Once you've become adept at basic stroke production, practicing specialty shots is one of the best ways to improve your game. Lobs, overheads and serves—especially returning serve—are often neglected until an actual match is played. Certain specialty shots may not be used as frequently as basic tennis strokes, but adding variety to your practice regimen will boost your on court performance.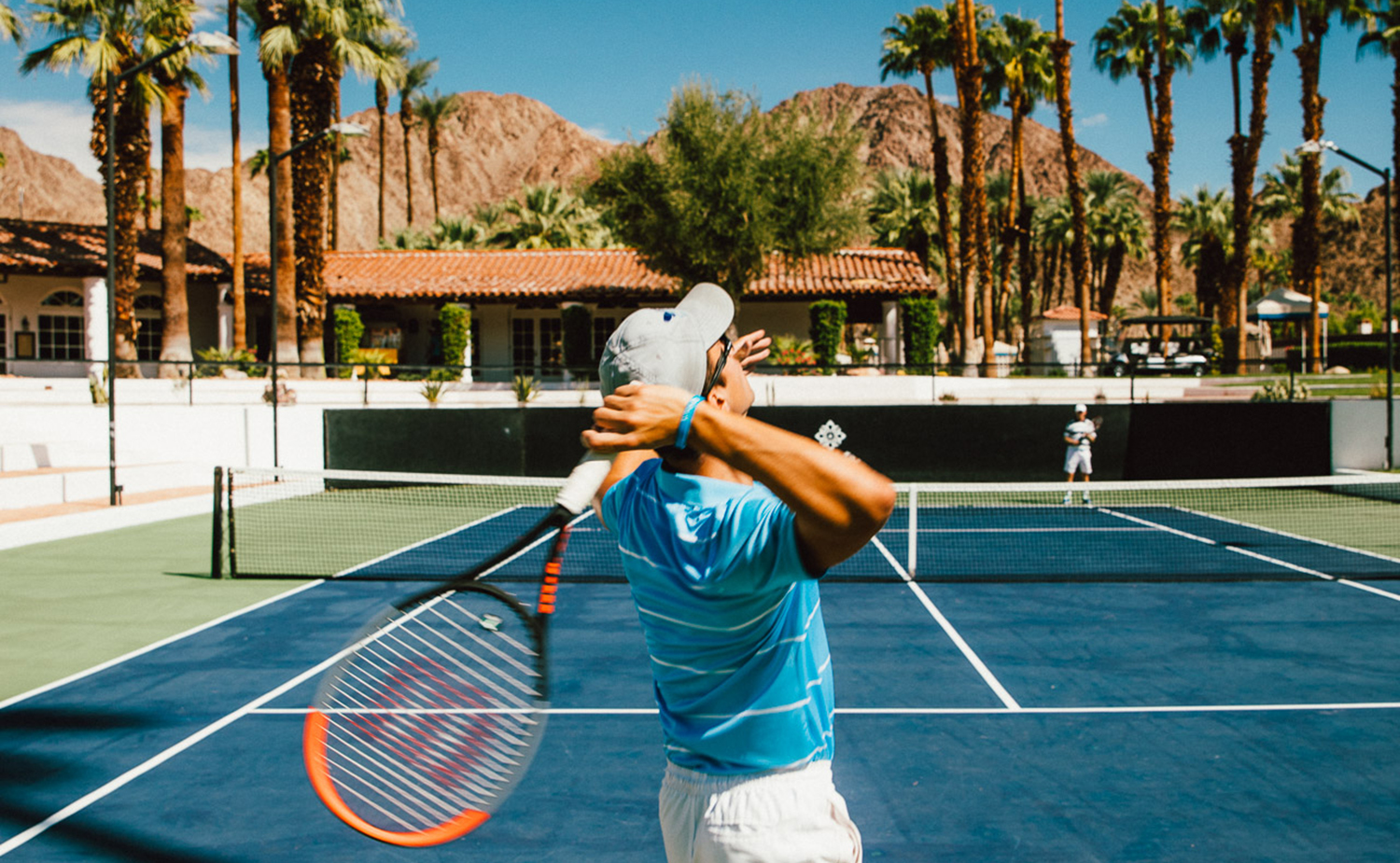 Of course, learning to play tennis at a young age may be one of the best ways to ace your game. La Quinta Resort's premier tennis program offers special junior clinics (ages 4­­–16) over select holiday periods throughout the year, as well as private and group instruction, clinics and mixers.