5 Can't-Miss Golf Experiences at La Quinta Resort & Club
Posted on 3rd January, 2022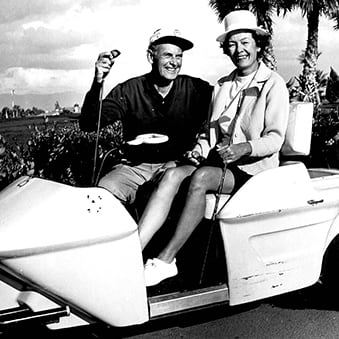 The game of golf and La Quinta Resort & Club go way back. So far back that one of the first nine-hole courses built in the Coachella Valley was located on the hotel's grounds, thanks to the foresight of founder Walter H. Morgan. The year was 1927, and players could hit the links at the $50,000 Norman MacBeth–designed course for a daily green fee of $1 (roughly $14 today).
Right away, La Quinta Resort & Club (then known as La Quinta Hotel) drew Hollywood celebrities looking for seclusion and beautiful desert scenery; early A-listers included Bette Davis, Clark Gable, Katharine Hepburn, Shirley Temple, and Greta Garbo. When new owner Leonard Ettleson developed La Quinta Country Club golf course right across the street in the late 1950s, a slightly different, albeit equally illustrious, cast of characters began gracing the hotel grounds alongside the other celebrity sojourners, including President Dwight D. Eisenhower.
By the 1960s, golf fever was in full swing, and Greater Palm Springs was the perfect place to play, with a combination of breathtaking mountain backdrops and practically year-round warm weather. Ettleson knew that expanding the resort's golf offerings was crucial. In 1972, he contacted pros Ernie Vossler and Joe Walser Jr. of Landmark Land Co. to assist with the creation of an additional golf course between the resort and the Santa Rosa Mountains.
That was just the start of what would become a golfer's paradise. Pete Dye, one of a handful of golf course architects inducted into the World Golf Hall of Fame, came on board to design the resort's two 18-hole championship courses — La Quinta Resort Mountain Course and the Resort Dunes Course — which opened in 1980 and 1981, respectively. The former, known for its challenging pot bunkers and elevated tee boxes, has made Golfweek's top 100 courses in the U.S.
More world-class courses followed in the '80s and '90s (Stadium, Jack Nicklaus Private, Nicklaus Tournament, Arnold Palmer Private, Tom Weiskopf Private, and Greg Norman Resort), drawing some of the biggest names in golf history to La Quinta Resort & Club and PGA WEST — Nicklaus, Palmer, Woods, Mickelson, Hogan, and Snead, to name a few. If you're looking to follow in the footsteps of the best, you're in the right place.
Today, La Quinta Resort & Club is recognized as one of the top golf resorts in the country. Thanks to a partnership with PGA WEST, guests can play on five different courses, all of which have seen their fair share of major golf tournaments. Planning a trip to this golf mecca in the near future? Here are five golf-centric experiences to consider.
1. PGA WEST Golf Academy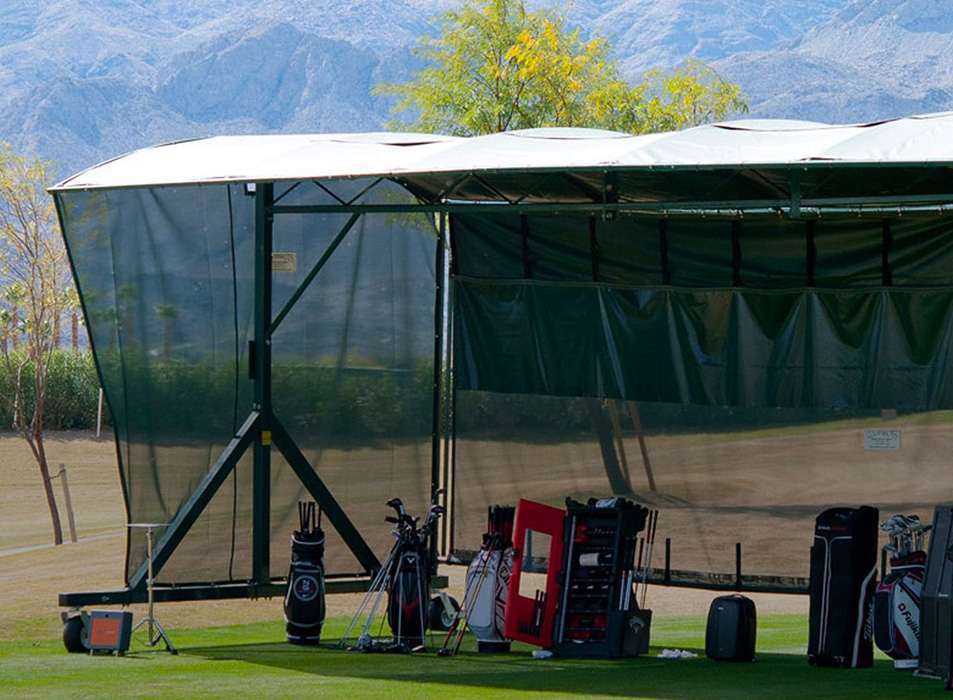 Every athlete knows that practice makes perfect. At the PGA WEST Golf Academy, players can improve their game one swing at a time. The academy offers some of the best golf instruction in the world, with custom club-fitting, state-of-the-art video analysis, and launch monitor systems, as well as group team-building exercises for up to 100 people or one-on-one lessons for a more personalized experience. Our top picks? The PGA WEST Skills Challenge, which tests players with stations like Straightest Drive and Board Pitch, and the Golf School, a two- or three-day package that includes top-tier instruction, a round on one of the world-class courses, and lunch at PGA WEST staple Ernie's Bar and Grill.
2. The American Express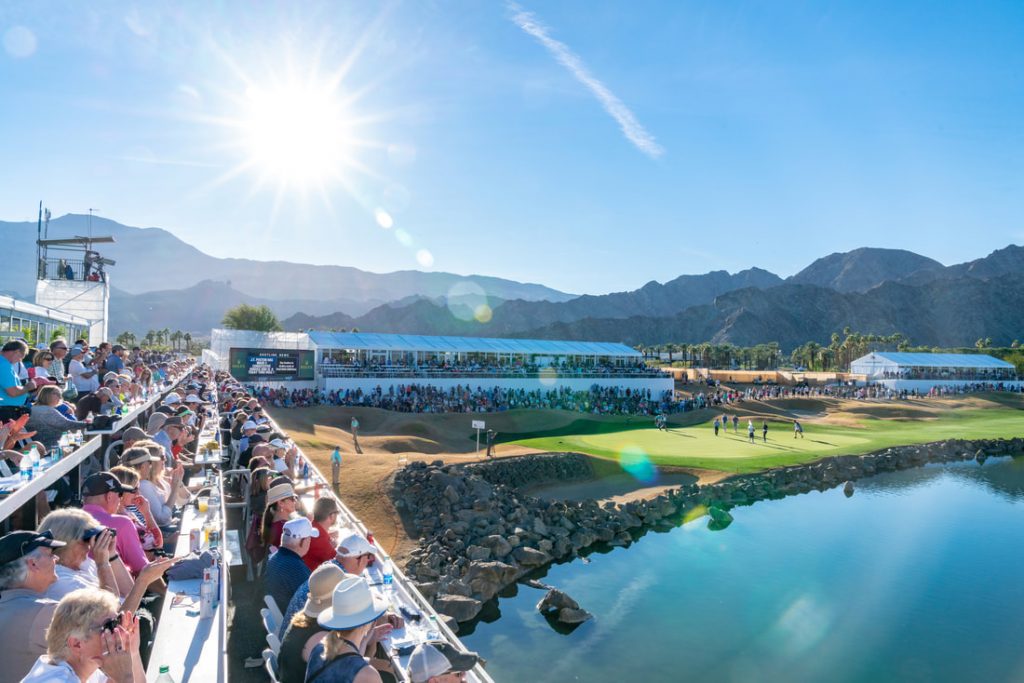 This annual stop on the PGA Tour has undergone a few reincarnations since its founding in 1960 (when it was known as the Palm Springs Desert Golf Classic) but has always held La Quinta close to its heart. In 2016, the tournament returned to the Stadium Course at PGA WEST for the first time in almost 30 years, bringing top talent to the desert and providing La Quinta Resort guests an up-close look at one of the biggest events in the sport. The American Express returns to La Quinta and PGA WEST in January 2022. Soak in all the golf glory by booking one of the resort's special golf packages.
3. The Clubhouses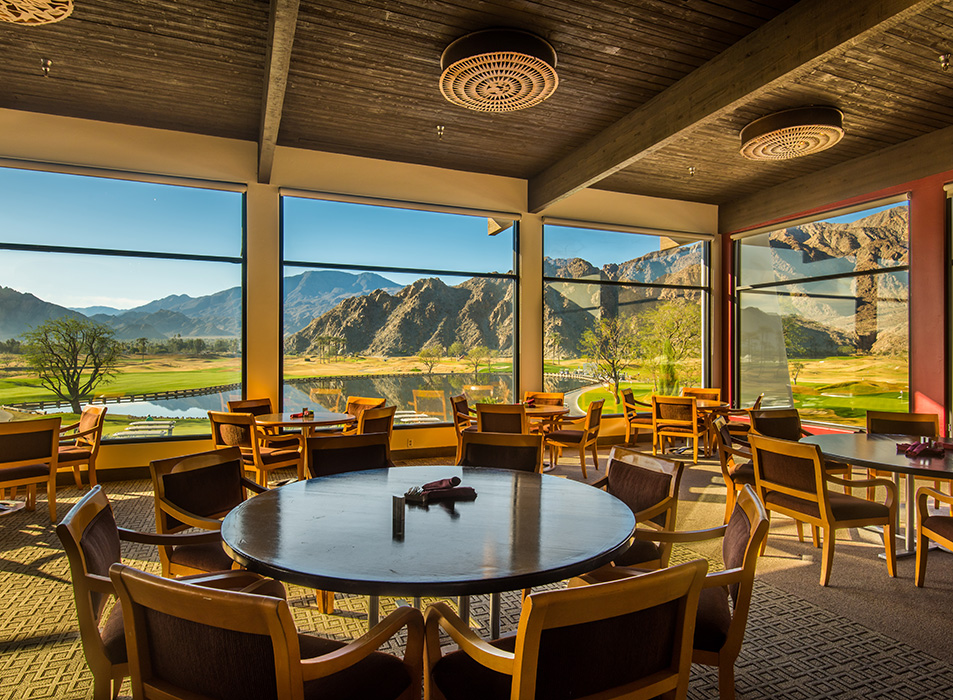 All three public clubhouses feature golf shops with the latest apparel and equipment (that new TaylorMade M3 Driver is calling your name), plus spectacular views of the courses and nearby Santa Rosa Mountains. For a quick bite before or after a round, head to Pete's Grill at the Pete Dye Clubhouse. Their all-American menu — which is categorized by fun golf references such as the "Warm Up" for appetizers and "Greenside" for salad selections — includes sports bar favorites like wings, chili, and burgers. (We're also fans of the "Under Par Snack Bar" on Fridays, Saturdays, and Sundays.)
4. Alcatraz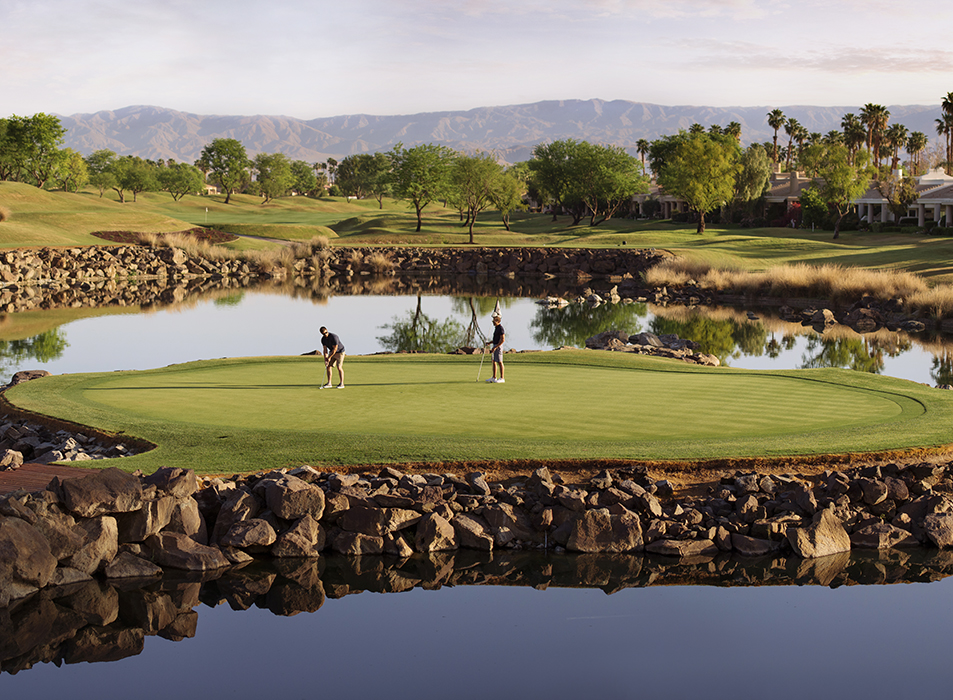 The par-3 17th hole on the legendary Stadium Course at PGA WEST has thwarted some of the best players in the game, thanks to its tricky island green surrounded by water on all sides (hence its nickname). Lee Trevino aced this infamous hole during the 1987 Skins Game, earning Alcatraz and Trevino a permanent place in golf history. If you're feeling lucky, brave, or both, take your best swing and aim for the middle.
5. The Sports Massage at Spa La Quinta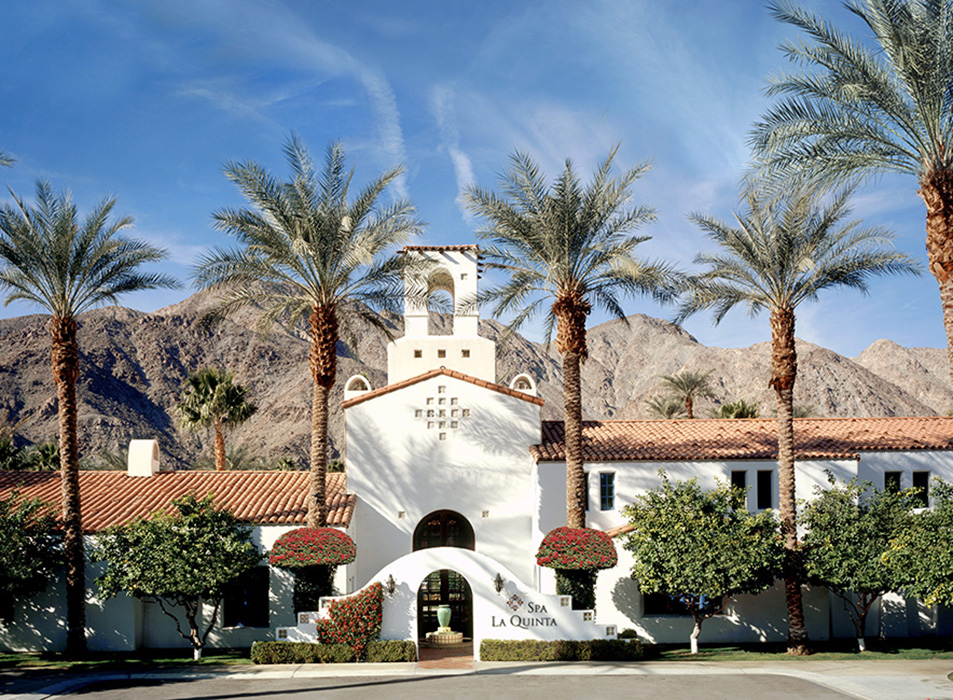 A little pampering before or after a round goes a long way. Soothe sore muscles after a day on the links with Spa La Quinta's signature sports massage, which can be tailored to your specific needs and athletic goals. The treatment is intended to enhance performance and minimize recovery time.