Top Finds at The Plaza Shops
Posted on 4th March, 2021
Our shops and boutiques at La Quinta Resort & Club provide an upscale shopping experience, from small souvenirs to designer brands. Find your next closet must-have, home accents, plus bath and spa products.
Shopping trends at the Plaza Shops are ever evolving. Our guests are gravitating toward soft and sustainable fabrics and sophisticated casual styles. Top trending brands include: Spiritual Gangster, lululemon, Camilla, Splendid, Toes on the Nose and Travis Matthew.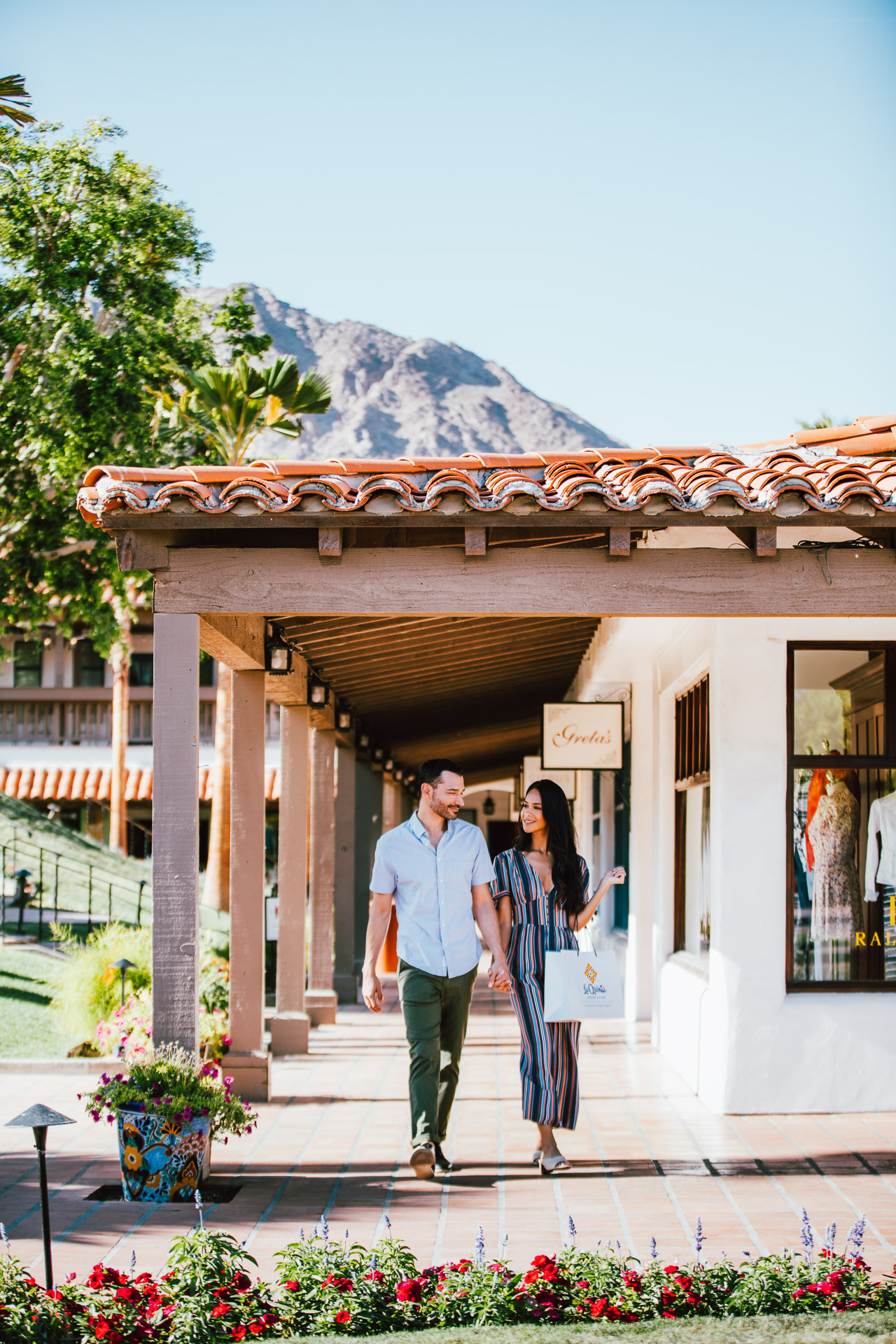 The Plaza Shops also offer personal shopping experiences Monday through Thursday. Guests may pre-book an appointment with a wardrobe stylist by visiting or calling The Gift Shop at 760-564-5701. Guests may also inquire about immediate personal shopping. We are consistently working with our vendors to develop unique items inspired by the resort itself. Here are some of our current favorites:
FOR THE HISTORY BUFF
The Gift Shop offers a multitude of vintage La Quinta Resort items, inspired by the long history of the hotel. Favorites include the tumbled marble coasters with vintage LQR scenes and the custom Alexa Pulitzer X LQR stationary, inspired by Frank Capra's typewriter, of which a replica can be found on the property.
*We are taking pre-orders for the recently released La Quinta (Images of America) book by the La Quinta Historical Society. To order your copy, please call The Gift Shop at 760-564-5701. Expected to arrive on property mid-March.
FOR THE BRIDE AND GUESTS
The La Casa candle packaged with an adorable orange bow, with a tantalizing signature scent.
FOR THE ECO-FRIENDLY ENTHUSIASTS 
The Splendid Eco-Collection is perfect for the sustainable shopper. For the eco-friendly gentleman, try our Toes on the Nose proprietary Sea Silk fabric for the ideal combination of performance and comfort. Sea Silk is technically engineered to be the softest yet most comfortable. For those on-the go, we offer glass straws packaged with a cleaning brush in a signature La Quinta pouch.
GIFTS ONLY AT LA QUINTA RESORT
For those that desire the resort feel at home, our Lightweight White Cotton Logo Waffle Robe will take you back to careless days poolside, and the La Quinta mug by Deneen pottery will have you reminiscing over your morning coffee. Other popular items include:
Locally made La Quinta Barware
La Quinta Teddy Bear
Sugarfina X La Quinta Tequila Grapefruit Sours