La Quinta At Home | The Perfect Steak
Posted on 24th April, 2020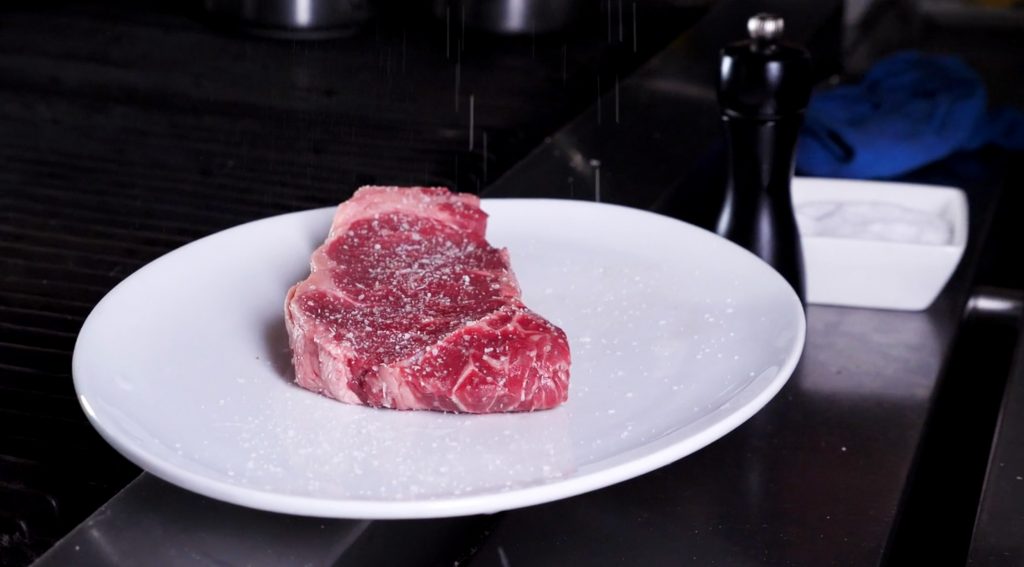 Chef Andrew Cooper, Executive Chef for La Quinta Resort & Club, shows how to cook the perfect steak with equipment you likely have at home – a grill, an oven and stove. Try this recipe out at share your results with us. #laquintaathome
---
YIELD: 1 Steak
---
INGREDIENTS
Steak
Kosher Salt
Black Pepper
Optional Garnish
Mushrooms
Cipollini Onions
Cherry Tomatoes
Cauliflower
Olive Oil
Kosher Salt
---
PREPARATION
Preheat oven to 350 degrees.
Generously season both sides of steak with salt and fresh ground pepper.
Place your steak on the hottest spot on your grill and let it sit to develop a nice char mark. After 2-3 minutes, rotate the steak 90 degrees to form perfect diamond char marks and continue cooking for another 2 minutes.
Flip the steak and repeat the process to produce the diamond char marks.
Place steak on a pan and place into oven for 3-5 minutes.
While the steak is in the oven, start preparing the garnish. Heat a skillet over medium heat. Lightly oil the skillet with olive oil. Add vegetables and sprinkle with salt and pepper. Sauté all garnish ingredients until vegetables have softened to your liking.
Remove steak from the oven and allow it to rest for 5 minutes.
Serve steak sliced and topped with garnish.