Desert Hiking
Posted on 22nd January, 2021
There's really nothing quite like the desert – flora and fauna not to be found anywhere else, adapted for survival. One of the best ways to truly experience the desert landscape is hiking one of the many trails the Coachella Valley has to offer. Hiking is not only good for your physical health, but your mental health and wellbeing. At a time when technology and screens surround us, getting outside is essential. Hiking has also surged in popularity in the last year due to many indoor activities being unavailable. Below you will find our recommended hikes in the area, along with local tips and guidance.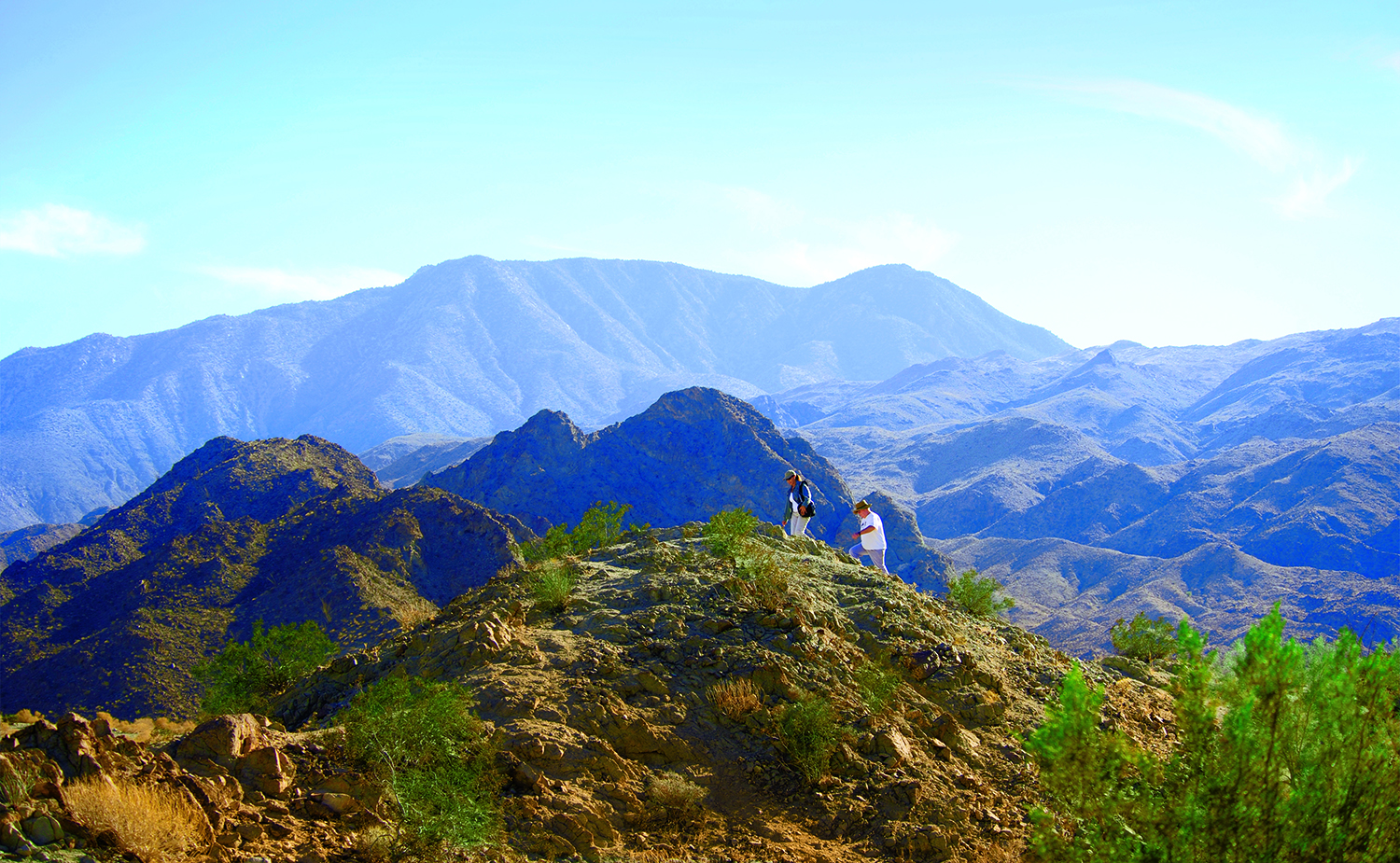 La Quinta Cove Trails
These trails are the closest to La Quinta Resort- a quick seven minute drive brings you to a variety of trails and paths of all levels. Take the shortest loop to the Palm Oasis for an elevated view of the valley floor, or curve your way through the desert to find Lake Cahuilla, a 135 acre man-made reservoir.
Local Tip: Stop by Old Town La Quinta for a coffee or pastry after your hike. There are restaurants, shops and during the weekends a local Farmer's Market.

Bump & Grind Palm Desert
If you're looking for a steady cardio workout and an exceptional view, this is your choice. The Bump & Grind trail is approximately 4 miles long and loops around the Santa Rosa Mountains.
Local Tip: The clockwise direction is much steeper, be sure to wear quality footwear.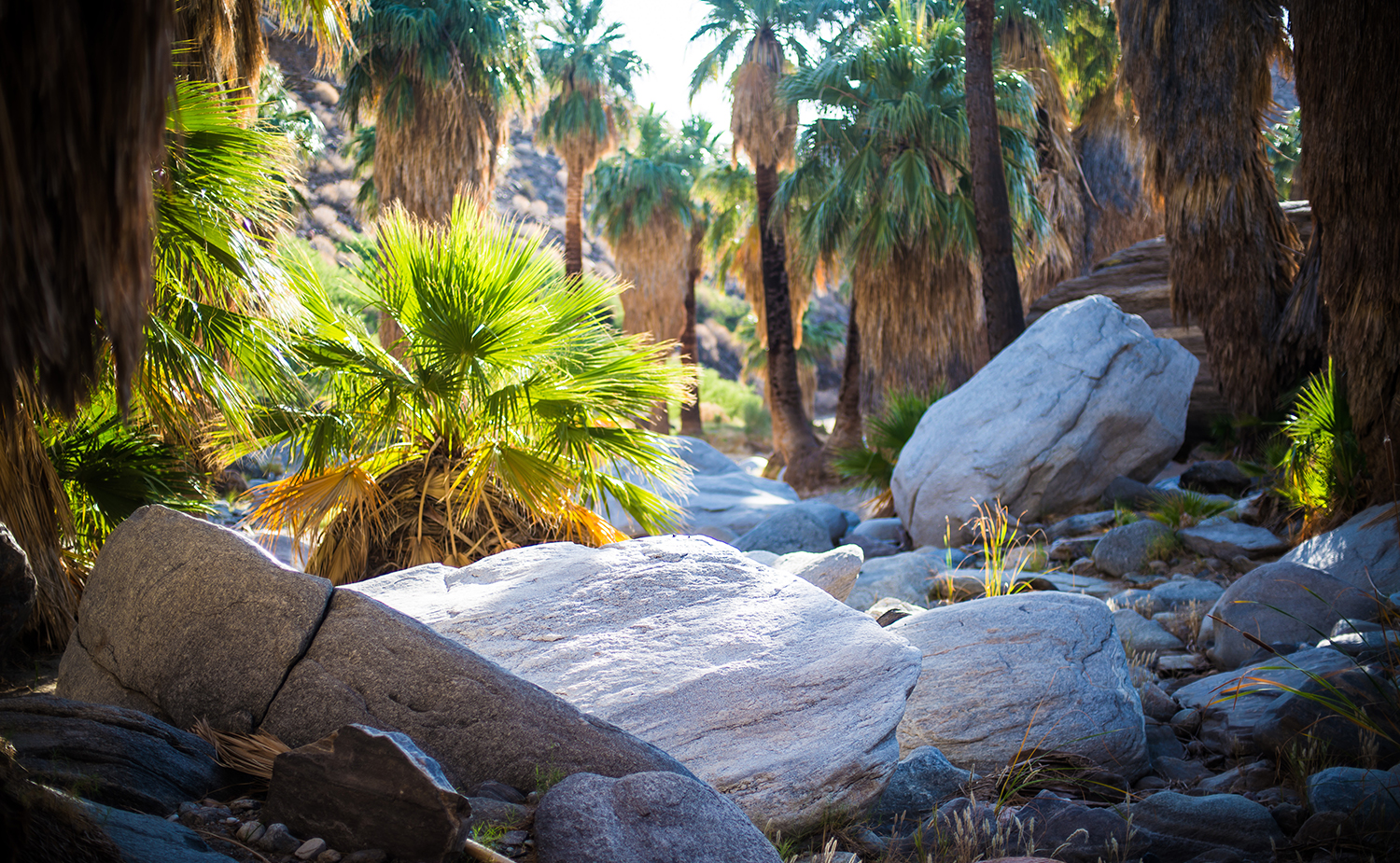 Tahquitz & Indian Canyons
Here you'll find a 60 ft seasonal waterfall and the ancestral home of Agua Caliente Band of Cahuilla Indians.
Local Tip: These trails typically offer ranger-led hikes (currently unavailable) and require each hiker to have water with them. Pets are not allowed.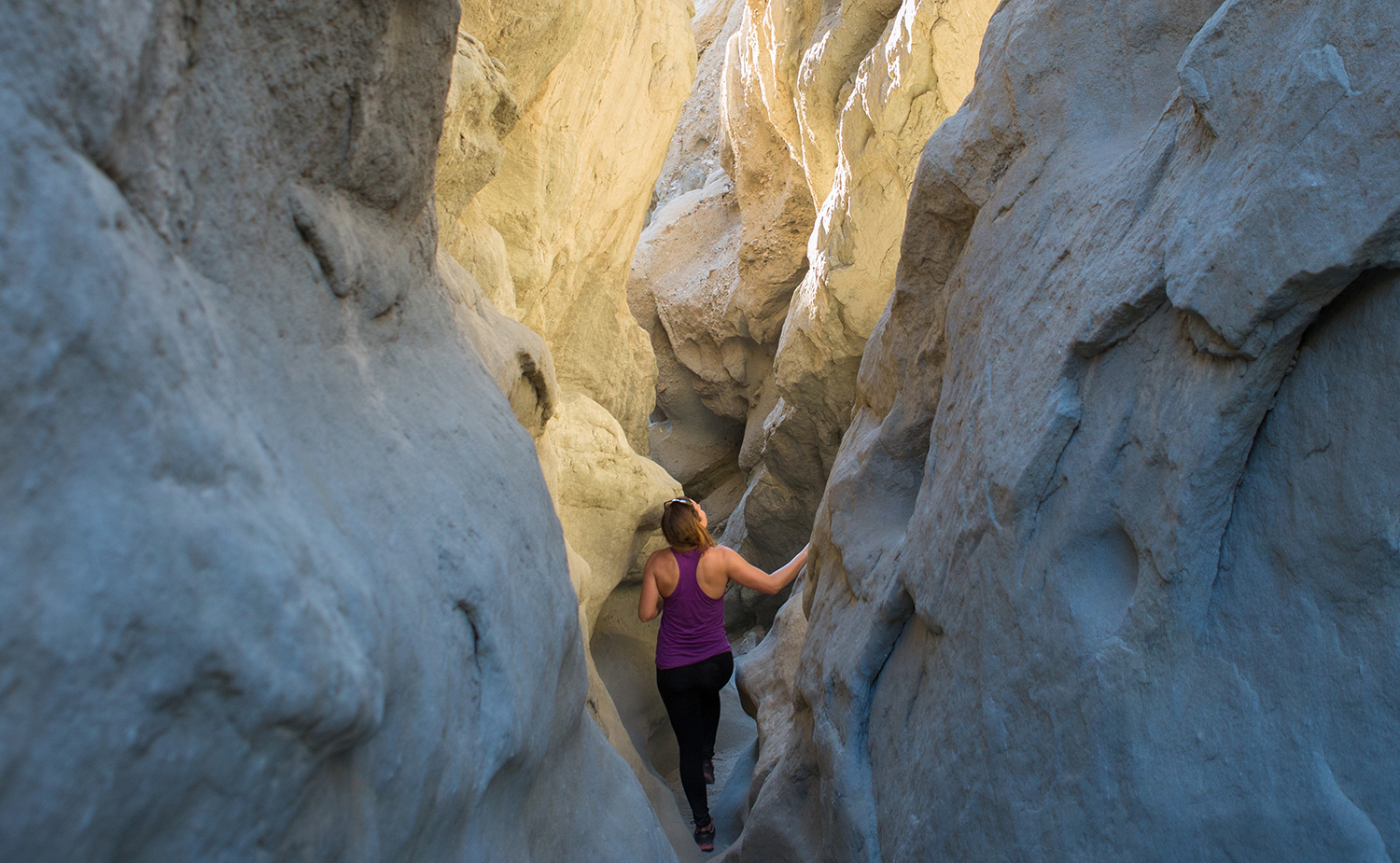 Painted Canyon/Ladder Canyon
Explore slot canyons, sheer canyon walls, and otherworldly views, or climb ropes and ladders to the next level of the canyon.
Local Tip: Climb at your own risk, and be sure to lock your vehicle. There is little to no cell service, so download or print a map for reference.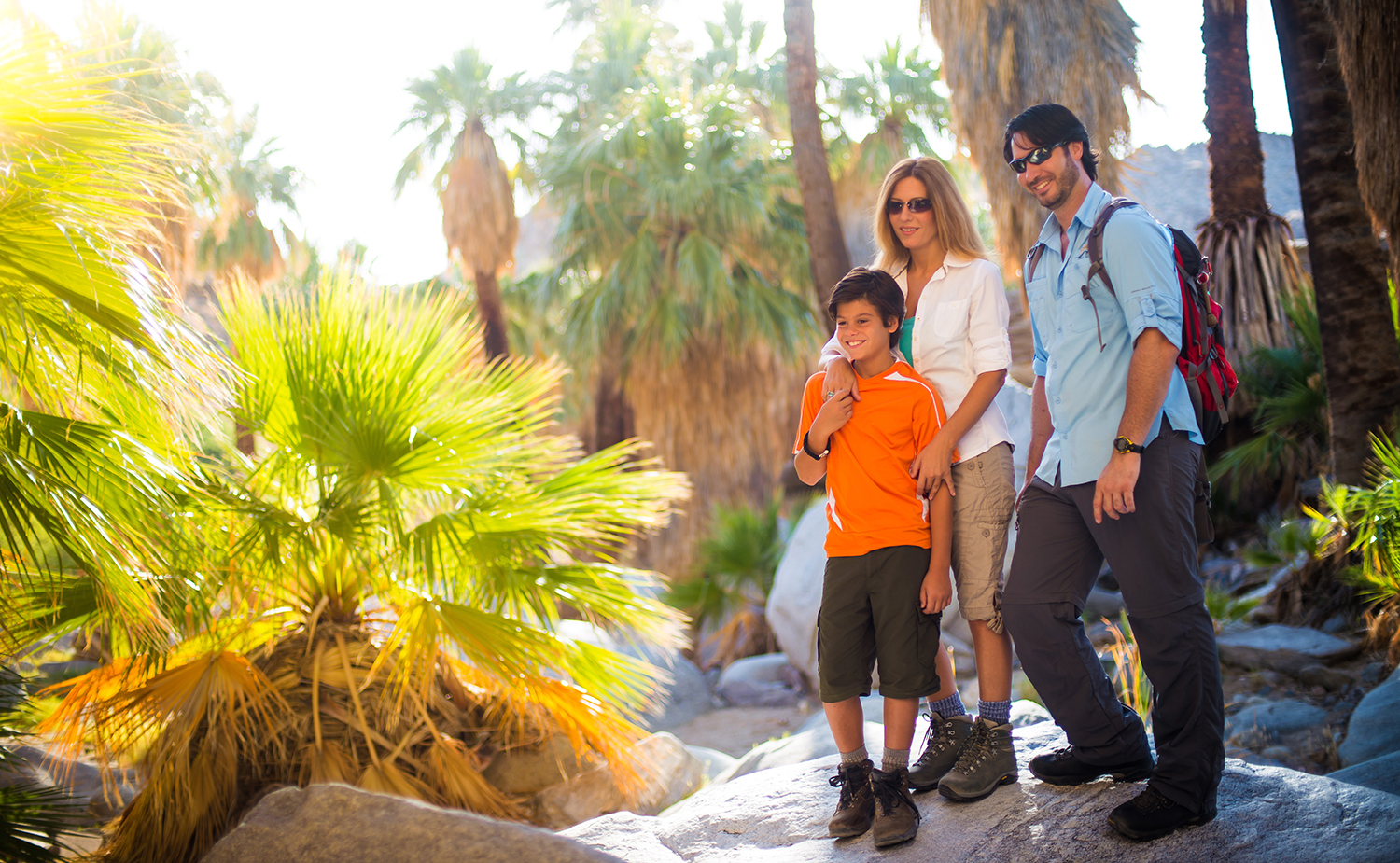 Dos & Don'ts
Do bring water- This is not only recommended, but actually required at Tahquitz and Indian Canyons. Many visitors don't realize how quickly dehydration can set in. A good rule of thumb- once half your water supply is gone, turn around. Keep another water bottle in your car for after your hike to further hydrate.
Don't hike during the hottest time of day. Be cautious hiking during the summer months, as triple digit heat can set in sometimes before noon.
Do wear light, breathable layers, and sturdy, comfortable footwear. Temperatures are cooler in shade and mornings then warm in afternoon
Don't forget your sunscreen, hat, and lip balm with SPF
Do replenish electrolytes
Do recognize the signs of heat stroke and heat exhaustion, and know your limits.
Do be aware of what month and season you're hiking in. Winter can begin cold but can reach temperatures of up to 85 degrees, even in January. May-June is peak rattlesnake season in the Coachella Valley, so be aware.
Don't veer off the trails
Do share your itinerary and tell someone where you plan to go