5 Awe-Inspiring Outdoor Adventures
Posted on 21st March, 2022
5 Awe-Inspiring Outdoor Adventures
by Jan Maguire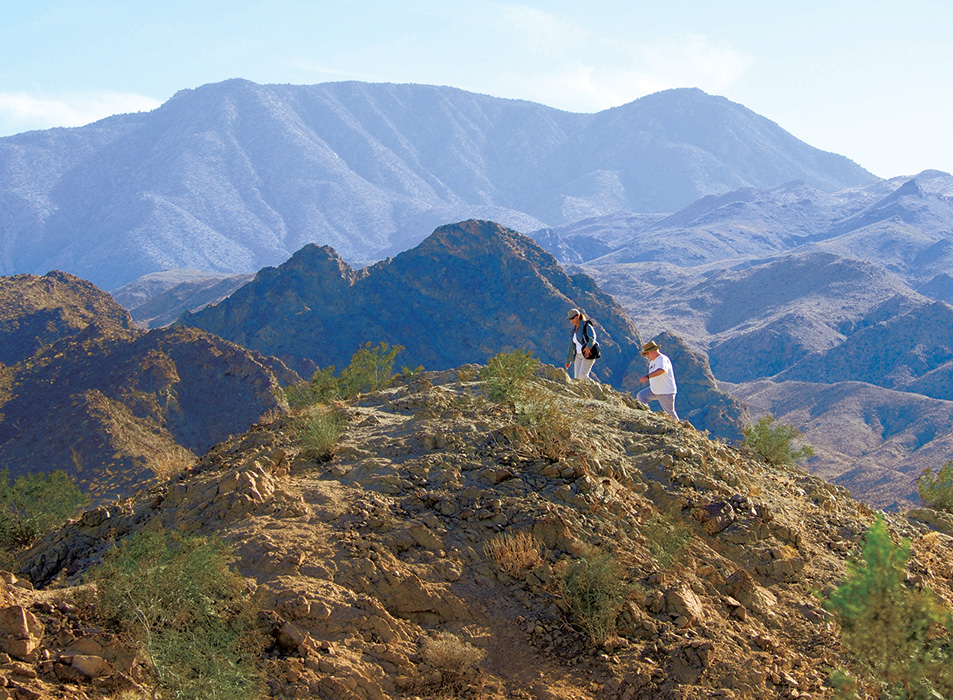 Whether you are visiting on vacation or make your home in the Coachella Valley, endless blue skies, fresh air, majestic mountain scenery, and natural beauty of the desert are a powerful elixir for whatever ails you (rainy and cold winters, for starters!). One of the best ways to boost your well-being is to head outside and explore our panoramic desert oasis. Here are five sensational attractions offering an array of activities catering to all levels of adventurers: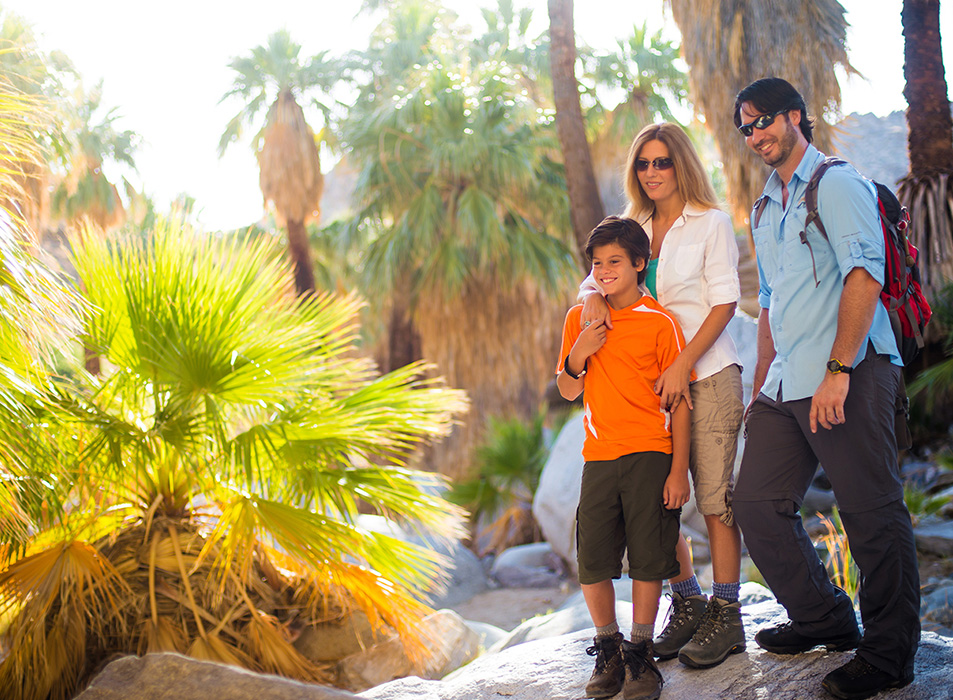 Hike the Famous Indian Canyons
Walk in the footsteps of the early Native Americans who built thriving communities in the ancient Indian Canyons in Palm Springs. Start at the Trading Post in Palm Canyon then descend the paved footpath to where giant California Fan Palms shade an idyllic picnic area. From here, you can take a ranger-led excursion, hike on your own, or ride horseback through 15 miles of some of the most scenic canyon and mountain trails in the West. You may even catch a rare glimpse of the Peninsular bighorn sheep bounding across the lower elevation slopes. Nearby Murray and Andreas Canyons also offer plenty of opportunities to picnic and traverse trails along tranquil streams. Be sure to visit Tahquitz Canyon, just south of downtown, with its spectacular 60-foot waterfall. Stop by the Tahquitz Canyon Visitor Center to learn more about the art, artifacts and lore associated with this sacred canyon.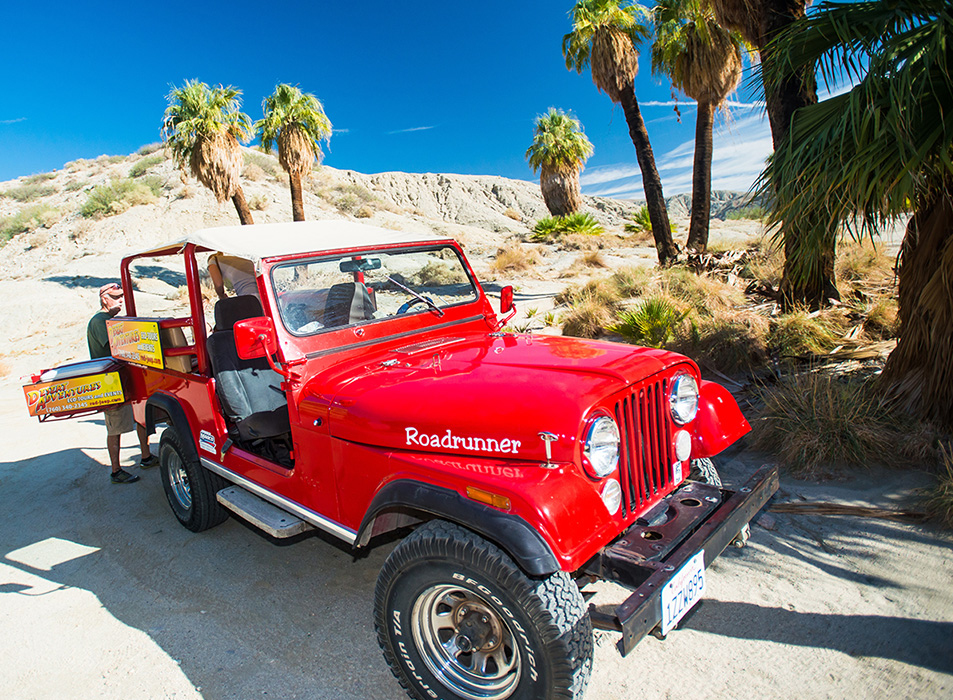 Tour the Fascinating San Andreas Fault
Embark on an open-air Red Jeep or Adventure Hummer tour for a one-of-a-kind expedition taking you through one of the Coachella Valley's most unique geologic features – the San Andreas Fault. This great fracture in the earth's crust is responsible for the twisted, steep-walled canyons and surprises you'll encounter along the way. During the journey, your expert naturalist guides will tell you about the forces of nature that formed this amazing landscape. You'll even get an up close and personal view of the actual fault line.
Visit a Sanctuary for Desert Flora and Fauna
You can trek similar striking terrain on foot on 25 miles of trails in the 880-acre Thousand Palms Oasis Preserve located in the northern edge of the Indio Hills. This pristine part of the Coachella Valley Preserve System features unique habitats, from wetlands to sand dunes to palm oases and desert wash and serves as a conservation area for an array of desert creatures including the threatened Coachella Valley fringe-toed lizard and other endangered species. Take the McCallum Trail—an easy two-mile round-trip hike— to McCallum Grove, a large pond set within a lush oasis. (Admission is free; donations are appreciated. Check the website at cmlg.org before you go to ensure the preserve is open.)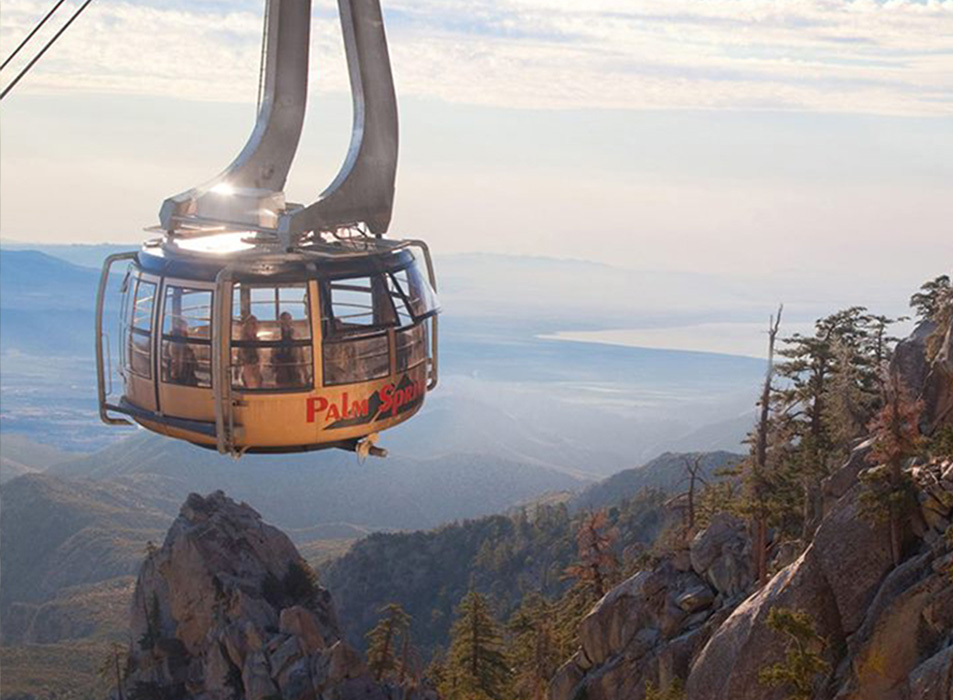 Explore Santa Rosa and San Jacinto Mountains National Monument
Board one of the world's largest rotating tramcars on the Palm Springs Aerial Tramway for a breathtaking journey that carries you 8,516 feet to the Mountain Station of the Santa Rosa and San Jacinto Mountains National Monument, 272,000 acres of spectacular wilderness. At the top, you'll find observation decks with sweeping views of the valley below, two restaurants, natural history museum and documentary theaters, gift shop and 54 miles of trails for hiking and back country camping. When a fresh snowfall transforms the mountains into an alpine winter wonderland, head to the Adventure Center to rent cross-country skis or snowshoes. The Monument Visitor Center, located on Highway 74 in Palm Desert has a wealth of information.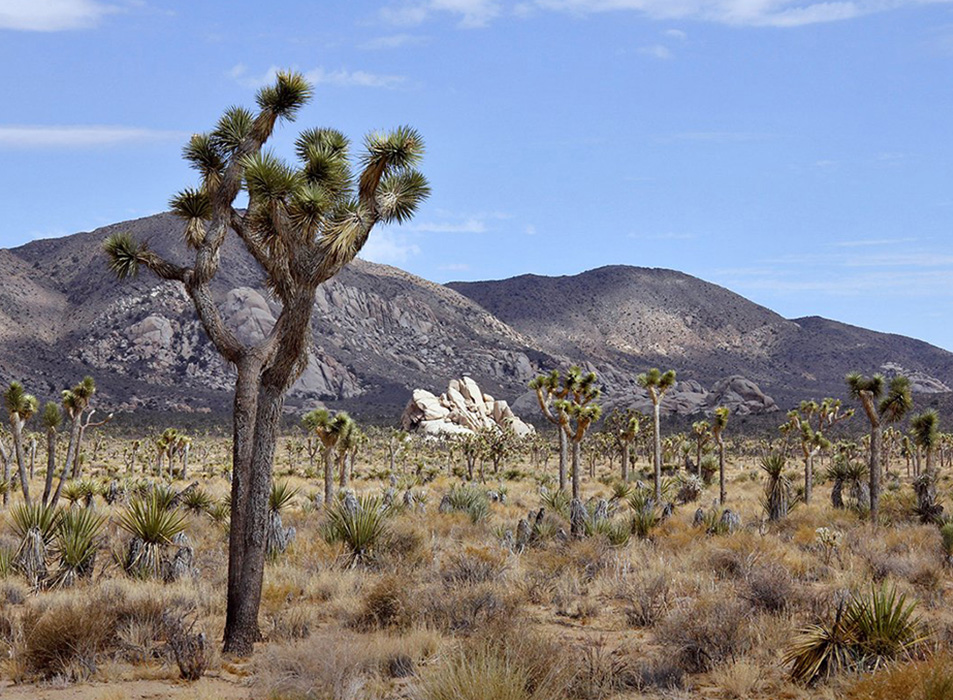 Discover the Magnificence of Joshua Tree National Park
A must-visit day or half-day expedition for everyone: Joshua Tree National Park in the high desert. There, amid 550,000 acres of wilderness, you'll experience the ethereal sight of breathtaking rock formations and thousands of rare Joshua trees, some growing 40 feet high. This recreational monument straddles the Mojave and Colorado desert ecosystems and features an extensive network of hiking, biking, and equestrian paths, as well as self-guided nature trails. The park maintains nine campgrounds; intrepid outdoor enthusiasts can also camp in the backcountry. Joshua Tree is also a well-known destination for rock climbers and designated an International Dark Sky Park for its extraordinary starry nights.