Your La Quinta Resort Experience
The health and safety of our guests and team members is our highest priority. As we prepare to reopen La Quinta Resort & Club, we have created this page to provide the latest information about what your upcoming resort experience will look like as we adapt to the current and upcoming operational environments brought about by the COVID-19 pandemic.
Your Arrival
Per California guidelines, all guests are required to wear masks when in public spaces.
Contactless arrival is available with Digital Check-In and Digital Key through the Hilton App – select your room and bypass the front desk altogether. The app can be downloaded from the App Store (iPhone) or Google Play Store (Android) and requires a Hilton Honors membership. If you do not have a Hilton Honors membership, you can sign up for free here.
Valet and Bell Services are available in a limited capacity should you wish to utilize
The front desk will have specific traffic flows to maintain social distancing – please follow the posted signage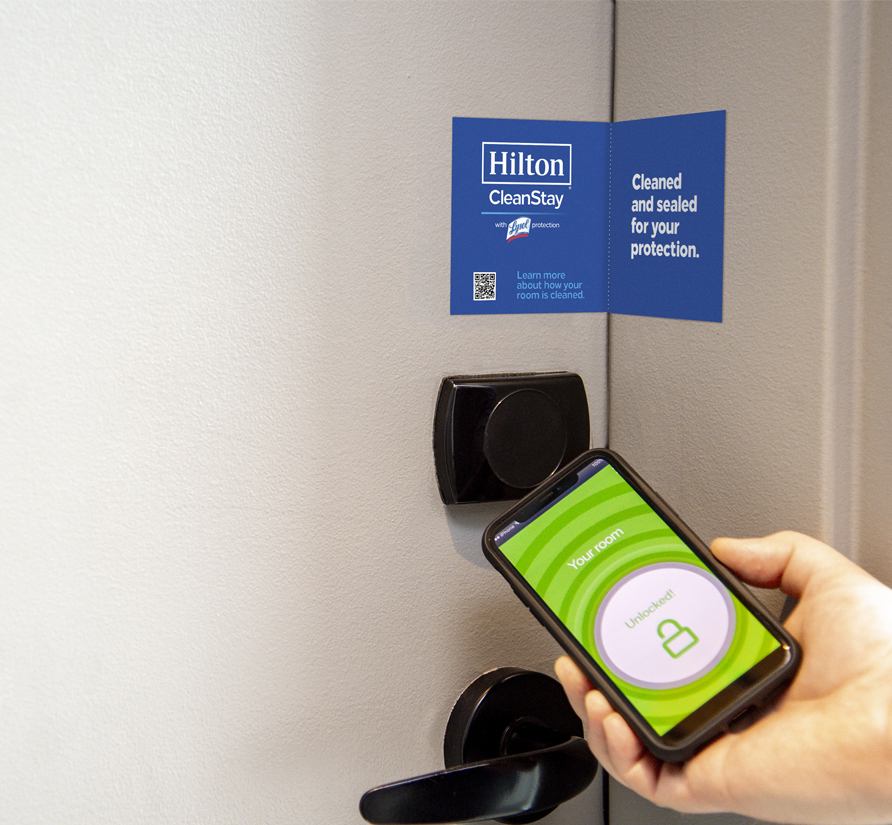 Hilton CleanStay
La Quinta Resort & Club has implemented Hilton CleanStay with Lysol protection to deliver an industry-defining standard of cleanliness and disinfection in Hilton properties across the world. Our elevated processes and Team Member training have been developed with RB, maker of Lysol and Dettol, to help La Quinta Resort guests enjoy an even cleaner and safer stay from check-in to check-out. New standards for Hilton CleanStay that will be rolling out soon include a Hilton CleanStay Room Seal to indicate that a room has not been accessed since being thoroughly cleaned and disinfected, "knock and go" dropped-off room service, and flexible housekeeping options.
La Quinta Resort has developed and implemented additional processes and procedures above CleanStay in order to provide guests with the confidence of a localized response to the unique nature of the resort. La Quinta Resort's COVID-19 Playbook can be found here.

Dining Options
Dining is an integral piece of the La Quinta Resort experience. The following updates have been implemented in accordance to California guidelines and to ensure a safe experience for both guests and team members:
Twenty6: 50% capacity indoor dining, outdoor dining available
Breakfast: 7am – 11am
Lunch: 11am – 5pm
Bar: 10am – 5pm
Adobe Grill: 50% capacity indoor dining, outdoor dining available
Dinner: 5pm – 10pm
Top of the Plaza Bar: 4pm – 9pm
Marketplace: Order ahead online or Kiosk located outside the Marketplace
Grab n Go, Specialty Coffees, Breakfast Pastries, Pizzas, Salads, Sandwiches
Hours: Sunday-Thursday 6am-6pm, Friday & Saturday 6am-9pm
In Room Dining: Contactless delivery for dining in the comfort of your casita, suite or villa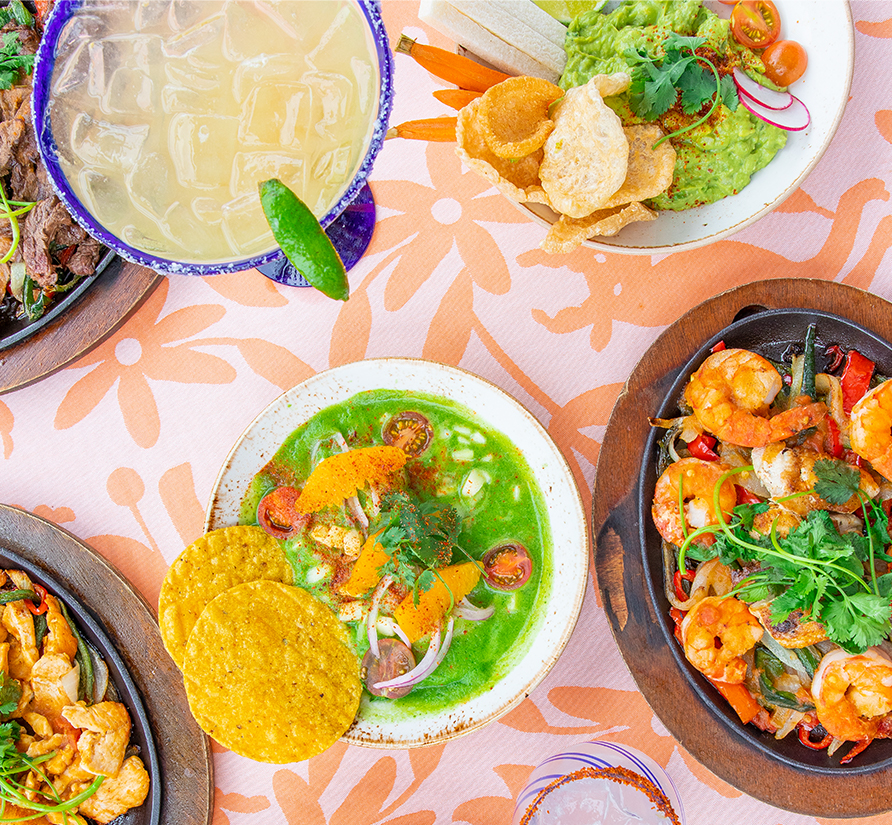 Pools
The 41 climate-controlled pools of La Quinta Resort provide a unique opportunity to socially distance while still enjoying a refreshing dip.
Seating capacity at all pools has been reduced to assist with proper 6 foot social distancing. Guests are requested to maintain 6 feet of distance from other guests, unless within the same household. Due to State of California guidance on social distancing, hot spas are limited to one guest at a time.
We will periodically clear out pool areas to allow for sanitation throughout the day.
Main Pool: Food service provided through in-room dining
Hours: Friday-Sunday 10am – 4pm
PLUNGE Pool: The 21 and over adult pool is open
Hours: Saturday & Sunday 10am-4pm
Veuve Clicquot Beverage Cart will be providing food & beverage service at all pools, including PLUNGE and Main Pool daily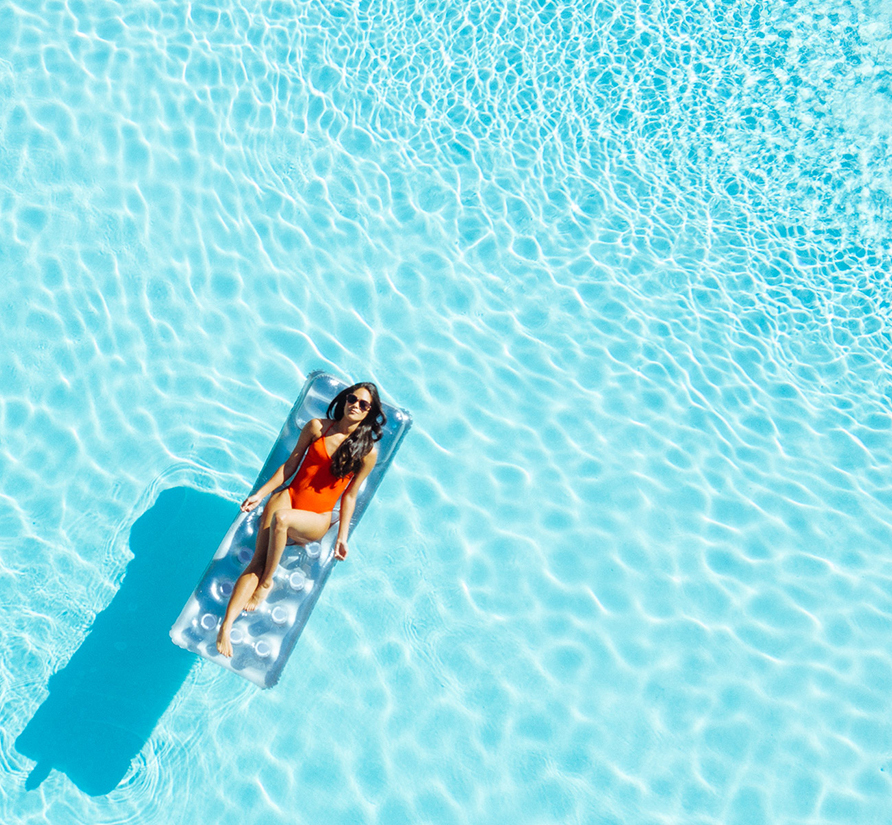 Resort Activities
Recreation:
Bike rentals are available
Tennis and Pickleball courts are available – reservations required through our Tennis Center
Due to State of California mandates, the fitness center is limited to 25% capacity. To remain in compliance, we are asking guests to reserve 50 minute time slots for the fitness center by reserving here. Face masks are required.
Retail Shops:
Gift Shop open 9am – 5pm
Limited hours of operations for all other stores
Personal Shopping experience available